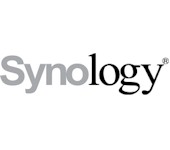 Synology has released its next-generation NAS OS.
DiskStation Manager (DSM) 5.0 is Synology's latest NAS operating system for its DiskStations and RackStations. Besides a revamped user interface, the new OS adds new features such as centralized management of multiple NASes and SSD read/write caching.
Key features include:
Overhauled user interface with high-resolution support for Ultra HD or Retina display devices
QuickConnect service now supports all mobile apps and most packages from Synology, providing remote connection without router configuration
Synology Central Management System (CMS) for managing "hundreds" of NASes through a single interface.
CIFS scale-out clustering to scale storage capacity up to a petabyte
Cloud Sync to sync files stored on Dropbox, Google Drive and Baidu Cloud
Cloud Station Client provides 2-way sync between different Synology NAS servers
Synology Snapshot Manager plug-in for VMware vSphere and Windows for application-consistent snapshotting
Block-level incremental backup
SSD read-write cache is supported to reduce I/O latency
Memory compression
Photo Station album tree views
Video Station now supports AC3 pass-through on Apple TV for better audio quality
Revamped DS file interface with thumbnail view, file archiving, and sharing links on-the-go.
DS video now allows users to save videos for offline viewing
DS photo+ for Android can now stream photos to big screen via Apple TV
DS audio and DS video for both Android and iOS now support Chromecast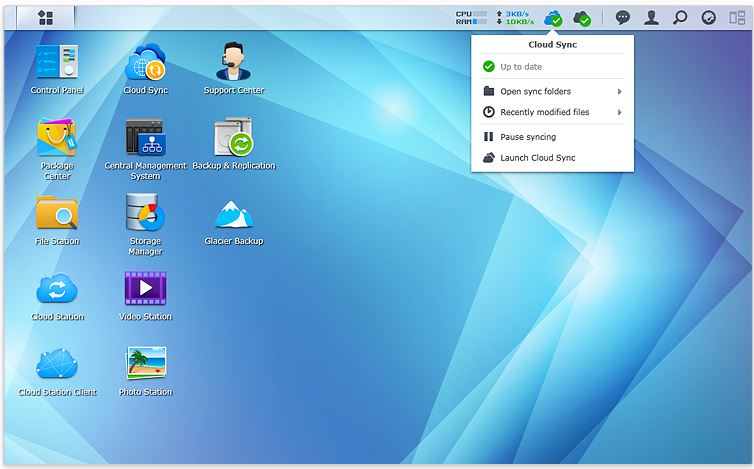 Synology DSM 5.0 UI
Supported models include:
· 14-series: RS3614xs+, RS2414+, RS2414RP+, RS814+, RS814RP+, DS214+, DS214play, RS814, DS214, RS214, DS414, DS114, DS214se
· 13-series: RS10613xs+, RS3413xs+, DS2413+, DS1813+, DS1513+, DS713+, DS413, DS413j, DS213+, DS213, DS213air, DS213j
· 12-series: RS3412xs, RS3412RPxs, RS812+, RS812RP+, RS2212+, RS2212RP+, RS812, RS212, DS3612xs, DS1812+, DS1512+, DS712+, DS412+, DS212+, DS212, DS212j, DS112+, DS112, DS112j
· 11-series: RS3411xs, RS3411RPxs, RS2211+, RS2211RP+, RS411, DS3611xs, DS2411+, DS1511+, DS411+II, DS411+, DS411, DS411j, DS411slim, DS211+, DS211, DS211j, DS111
· 10-series: RS810+, RS810RP+, DS1010+, DS410, DS410j, DS710+, DS210+, DS210j, DS110+, DS110j
Free download and live demo are available now.