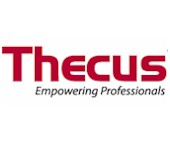 Thecus announced a new five bay NAS with a built-in battery-backed UPS.
The N5810PRO runs on a 2.0 GHz Intel Celeron J1900 CPU with 4 GB of DDR3 RAM. It has five Gigabit Ethernet ports that can be aggregated to improve LAN bandwidth or trunked and one can be used for internet connection.
Other ports include one HDMI, two USB 2.0 and three USB 3.0. The built-in UPS has a Lithium Ion battery that can power the NAS long enough for a safe and clean shutdown when power is lost.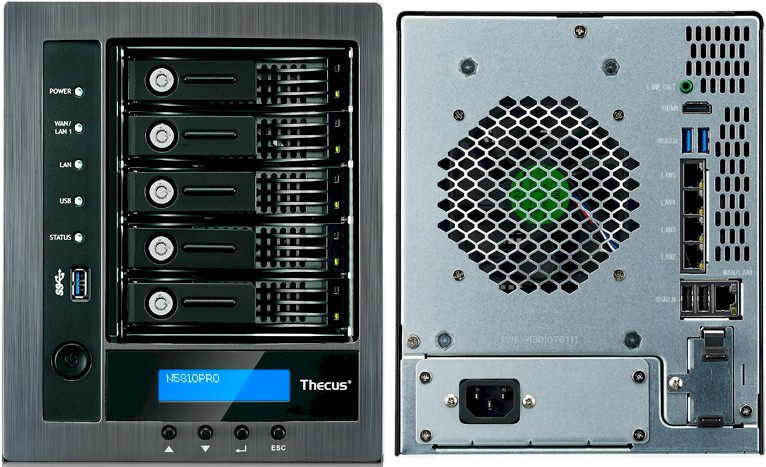 Thecus N5810PRO NAS
The N5810PRO supports EXT3/EXT4/XFS/Btrfs filesystems, which can be assigned per volume. BTRFS volumes support snapshots for easy and quick data recovery.
Other Thecus OS5 features include Data Guard for local and remote backups, VPN Server for secure remote access, Disk Clone and Wipe for data management and iSCI target and initiator for building out small storage networks.
The N5810PRO will start shipping at the end of April. Pricing has not been announced.