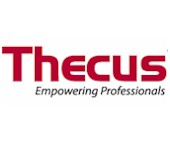 Updated – Thecus has announced a lower power Atom-based four-bay NAS.
The N4800Eco runs on an unspecified single-core Intel Atom CPU and has 2 GB of DDR3 RAM. Thecus says it uses 20% less power than its dual-core D2700 Atom-based N4800 predecessor.
The Eco's port complement includes dual Gigabit Ethernet ports supporting aggregation, failover and Wake-on-LAN, two USB 2.0 and two USB 3.0 ports for drives and printers, one eSATA port, one VGA and one HDMI ports for video output and one audio line output.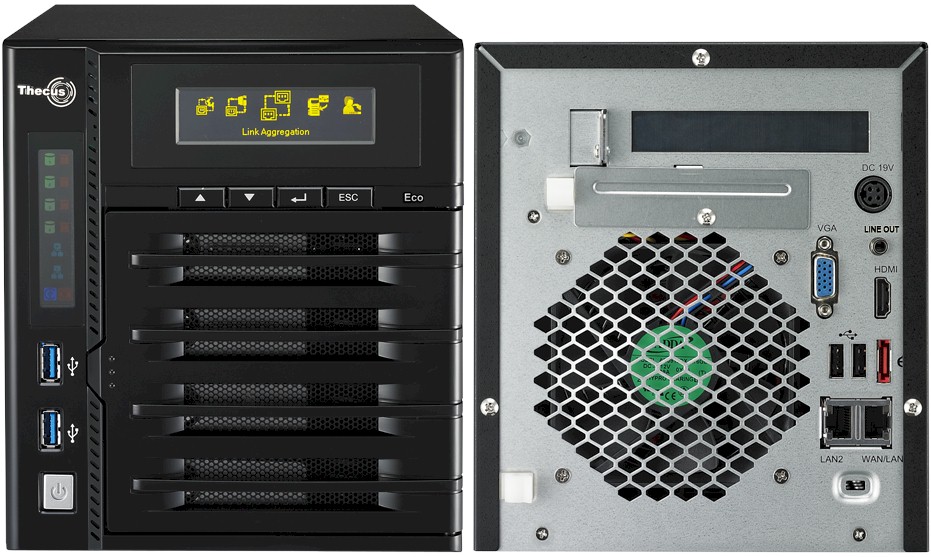 Thecus N4800Eco
The NAS can take four 2.5" or 3.5" SATA II/III hard or SS drives in its hot-swappable bays that can be configured into multiple JBOD, RAID 0, 1, 5, 6, 10 or individual-drive volumes.
The N4800Eco runs Thecus OS 5.0 with features including McAfee anti-virus protection, VMware Ready certification, iSCSI thin provisioning and support for DropBox, ElephantDrive and Amazon S3 cloud backup. Media content can be acessed remotely using Thecus' new T-OnTheGo iPhone app.
Pricing and availability were not given.
The N4800Eco will ship mid-November with an MSRP slightly over $600.