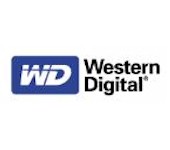 WD has announced a four-bay Atom-powered NAS running Windows Storage Server.
The WD Sentinel DX4200 runs Windows Storage Server 2012 R2 on a 1.7 GHz Intel Atom C2338 dual core CPU. The standard 4 GB of ECC RAM can be optionally expanded to 16 GB total and network connection is via dual Gigabit Ethernet ports that support auto failover, adaptive load balancing and static link aggregation.
Other hardware features include four USB 3.0 ports, separate 2.5" boot drive (with option to add a second in RAID 1) and second power port supporting an optional second external power brick for redundancy.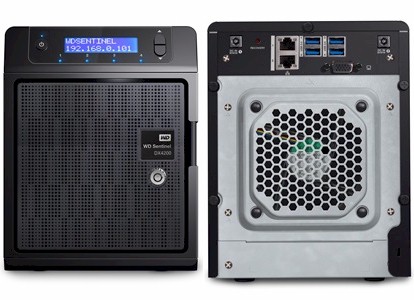 WD Sentinel DX4200
The DX4200 supports up to 50 users and comes with 25 licenses of WD Smartware Pro backup. User interface is via WD's custom StorCentral Administrative Dashboard.
The DX4200 is shipping now in 8 and 16 TB configurations using WD Se Enterprise grade drives. MSRPs are $1699 and $2199 respectively.