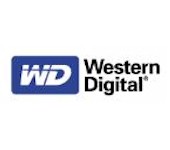 Western Digital has added a two-bay member to its My Cloud NAS family.
The My Cloud EX2 is a two-bay NAS based on a 1.2 GHz Marvell Armada 370 SoC with 512 MB of RAM. It has a top-loading design with one Gigabit Ethernet LAN and two USB 3.0 ports.
It comes with no drives or with two 2 TB, 3 TB or 4 TB WD Red drives installed that can be configured in RAID 0, 1, spanning and JBOD volumes that can be optionally encrypted.
The EX2 supports all the features of WD's other My Clouds, which include Twonky 7.2 DLNA, iTunes, FTP, backup and P2P download servers, attached USB and network backup (to other My Clouds only unless you SSH in and make command line changes), Apple Time Machine support and bundled copies of WD's SmartWare Pro for Windows backup.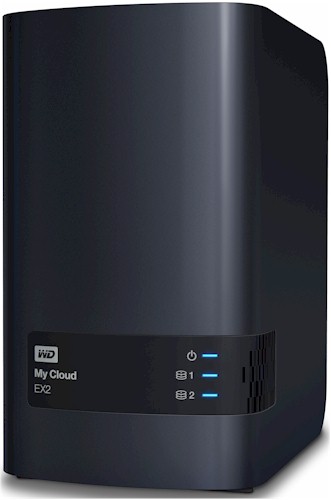 WD My Cloud EX2
My Cloud iOS and Android apps provide remote access including photo thumbnail generation and easy file transfer between My Cloud and Dropbox, SkyDrive and Google Drive accounts.
Third-party add-ins are also supported including aMule, Icecast, Joomla!, WordPress, phpBB, phpMyAdmin and Logitech SqueezeCenter.

My Cloud EX2 is shipping now priced at $199.99 for the diskless My Cloud EX2, $369.99 for 4 TB, $469.99 for 6 TB and $569.99 for 8 TB.