This article is sponsored by NETGEAR.
---

The popular Plex Media Server is one of the best ways to organize and access all your media content. Plex serves up content so you can watch your favorite movies, listen to your own music or share your favorite photographs with others, on any device whether you're at home or away.
Plex collects stored files' metadata, including descriptions, artwork, credits, and even ratings, and then automatically organizes the information, allowing Plex users to sort and search their media files to easily find the content they want to see, hear or read.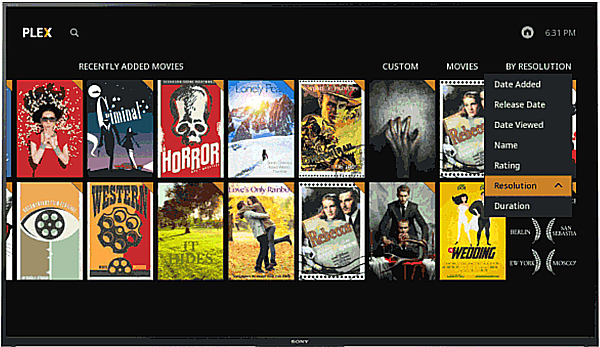 Plex can also automatically transcode content to adjust audio and video format and bit rate to ensure smooth playback on virtually any device and any type of network connection and eliminate playback buffering.
Until recently, Plex Media Server ran on only NASes, PCs and through Plex's Cloud service. But this changed with the introduction of NETGEAR's R9000 Nighthawk X10. With the addition of any USB 3.0 drive, the Nighthawk X10 becomes a Plex server in addition to being a high performance wireless router.
Now with the latest firmware upgrade, the Nighthawk X10 supports Plex Media libraries on network shares in addition to libraries on its attached USB drive.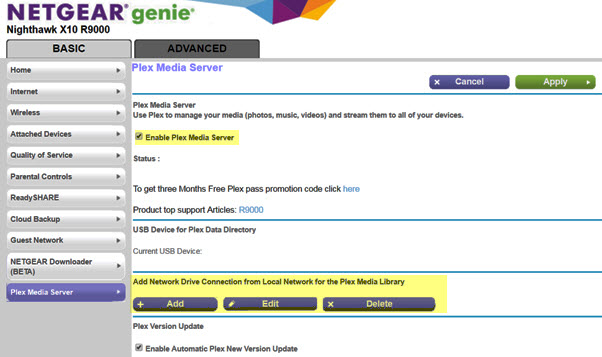 Once enabled, an attached drive added and library configured, the Plex Media Server helps organize and manage media files sitting on locally attached USB drives and, now, shared folders located in a home's network.
Whether files are on the R9000's attached USB drive, NAS or any networked share, Plex can combine them all into a seamless, easy to access library.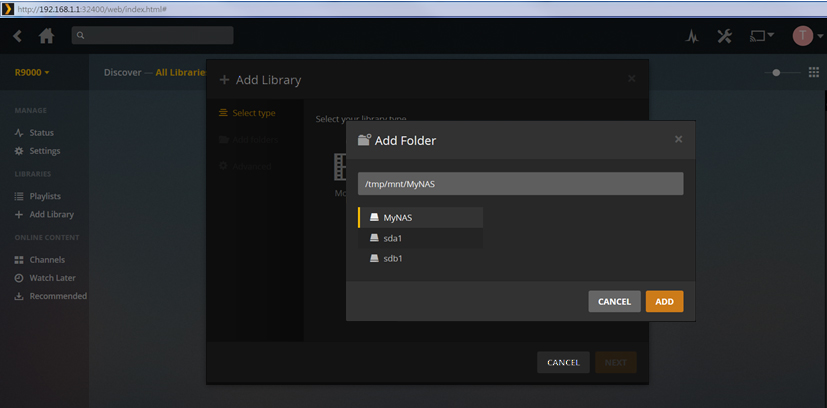 NETGEAR's Nighthawk X10 is still the only router that directly supports Plex Media Server, providing several advantages:

One-Click Installation: With the updated Nighthawk X10 firmware, the need to manually download software is eliminated. In fact, the latest Plex binaries get downloaded automatically.
No Port Forwarding for Remote Access: Since the Plex Media Server is integrated into the Nighthawk X10 router, there's no need to configure port forwarding using the router's admin console. This means easier remote access for everyone.

Always On: Unlike PCs, routers are always on and consume little power. So content is ready to play whenever you are.
Easy To Maintain: With automatic updates, users get the latest Plex features and bug fixes without ever having to log into the device, log into the app store, download, and patch your Plex app.
Faster Wi-Fi: Nighthawk X10's four-stream Wi-Fi, supporting speeds up to 1733 Mbps for 802.11ac and 4600 Mbps for 802.11ad, minimizes or eliminates the need to transcode for faster Wi-Fi devices.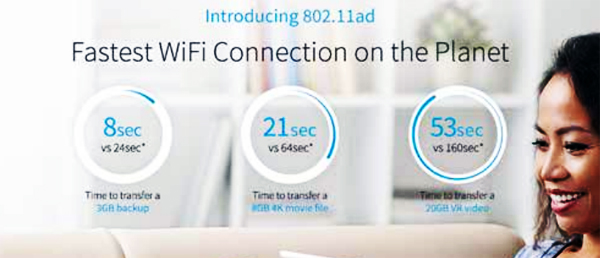 Transcoding: The Nighthawk X10's Plex Media Server can detect the level of transcoding needed to stream to various remote mobile devices, letting viewers access up to two 1080p streams at the same time.
Three-Month Plex Pass: Every Nighthawk X10 includes a free three-month subscription to Plex Pass, which is needed to get the most from Plex.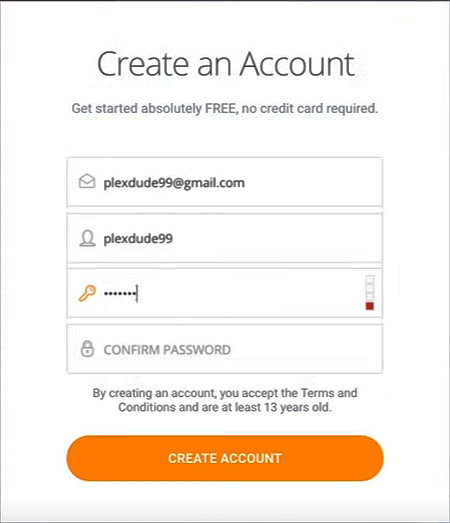 Learn more about how the NETGEAR Nighthawk X10 and Plex Media Server can help you easily access your content from anywhere with an internet connection.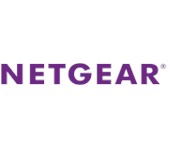 Read more about NETGEAR.