Cisco's umi will list for $599, which includes an HD camera, console and remote. You'll need to supply an HD TV and a wired "or wireless" broadband connection. But the product also requires a $24.99 monthly / $275 yearly service subscription that may put a crimp in its adoption curve.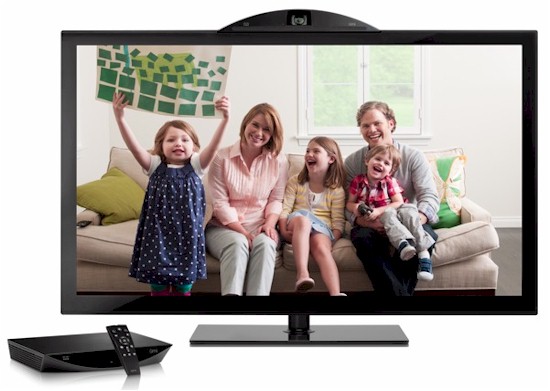 Cisco's announcement said it has been trialing umi with Verizon FiOS customers and plans to "bring the umi experience to Verizon FiOS customers early next year". Cisco is also partnering with Best Buy to demo the unit at BB's Magnolia Home Theater store-within-a-stores for the holidays.
Umi's spec sheet says that "full HD 1080p video calling (1920 x1080 pixels) and 720p recording at
30 frames per second" is supported along with lower 720p and 480p resolutions if bandwidth won't support the full 1080p. A check of the spec sheet reveals that 1080p video calling requires a minimum of 3.5Mbps upload and download speed while 720p video requires a minimum of 1.5Mbps up and down.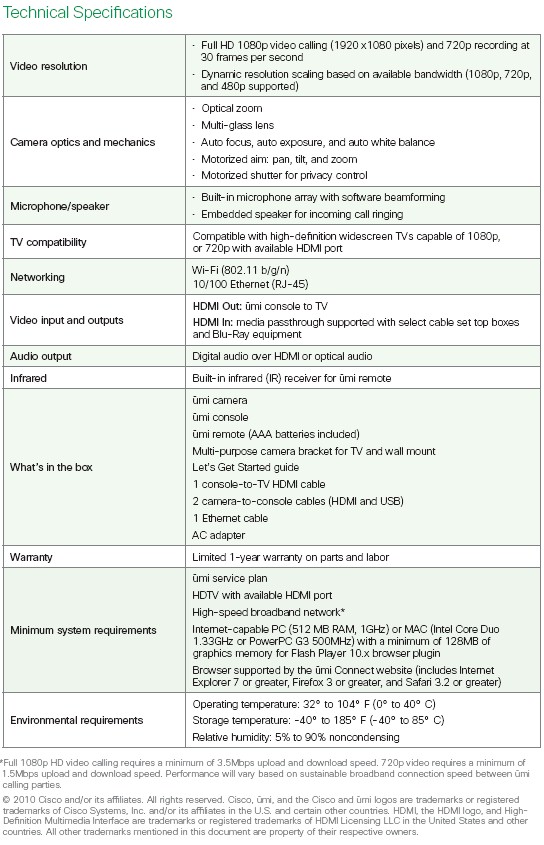 The high upload speed will put umi beyond the reach of many DSL-based consumers, who typically have access to sub-1 Mbps upload speeds.
Only HDMI video connection is supported, but network connection can be made via 10/100 Ethernet or built-in 802.11b/g/n Wi-Fi. Note that 5 GHz 802.11n isn't supported, so umi will be competing for wireless bandwidth along with just about every other wireless gadget in your home.
Given the pieces, their interconnects and the required camera mounting, Cisco's announcement also mentioned that installation and support would be available from Best Buy's Geek Squad.
Cisco said that umi calls are supported to Google video chat users and that umi recordings will be able to be shared via Facebook, YouTube, or email. Other features mentioned include checking video messages via a browser portal or via text message, call screening, blocking, customizable video greeting, assignable ringtones and a closable camera shutter (presumably manually operated).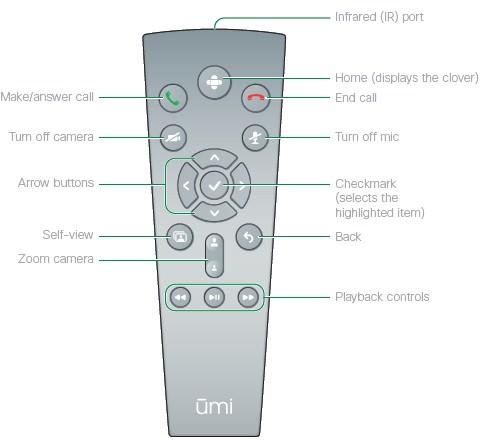 If you're really itching to get one, you can pre-order one now from Cisco or wait until October 18 to pre-order from Best Buy. You'll have to wait until November 14 to actually see the product in action at those "select" Best Buy / Magnolia Home Theater stores.
The hardware price point, required monthly service fee and bandwidth requirements will limit prospective customers to well-heeled early adopters with fiber or fast (and uncrowded) cable modem service and perhaps small businesses looking for a less expensive alternative to business teleprescence systems. So it seems that Cisco has left a price / performance window open wide enough for any number of competitors to come in through.
Apple already launched FaceTime and just needs to get the camera-equipped iPads it has waiting in the wings into consumers' hands. Or maybe partner with an HD camera maker like Logitech and enable apps and FaceTime on the $99 Apple TV. And Logitech could always field their own consumer unit, borrowing technology from its LifeSize division.
The biggest hurdle, though, could be what has always killed video calling in the past—the need to be presentable to take calls any time day or night.