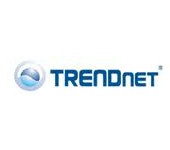 TRENDnet has started to ship some of the dozen IP cameras announced at CES.
The first four cameras include fixed position day, fixed position day/night, PTZ day and PTZ day/night models.
All have a 1/5" CMOS sensor and support 640 x 480 (VGA) video at up to 20 FPS with MJPEG encoding and 4x digital zoom.
Other features common to all four include 10/100 Ethernet and 802.11bgn wireless network connection, WPS wireless security setup and omnidirectional microphone for one-way audio. The two PTZ models can pan +/- 170° and tilt up 90° and down 25°.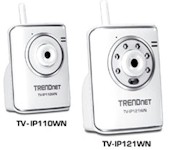 Buffalo TeraStation 5400 TS5400D
Models and pricing are:
TV-IP551W Wireless N Internet Camera Shipping now at $109.99 MSRP.
TV-IP551WI Wireless N Day / Night Internet Camera Shipping now at $129.99 MSRP.
TV-IP651W Wireless N PTZ Internet Camera Shipping in June at $189.99 MSRP.
TV-IP651WI Wireless N Day / Night PTZ Internet Camera Shipping now at $209.99 MSRP.
To go along with the new cameras, TRENDnet also released SecurView Pro IP camera management software that comes bundled with each camera.
Features include preset viewing modes, custom view layouts with drag-and-drop view arrangement, scheduled and motion-triggered recording with programmable motion detection areas and ability to simultaneously record a single video stream to multiple locations.
Playback features include navigation timeline, search recordings by motion event, time lapse playback and ability to map cameras onto an image such as an office floor plan or Google Maps.
SecurView Pro IP is compatible with all existing TRENDnet IP cameras and can be downloaded for free for users with TRENDnet's previous IP camera management software. SecurView Pro is compatible with Windows 7 and Microsoft Server 2008 and can manage up to 32 TRENDnet IP cameras.