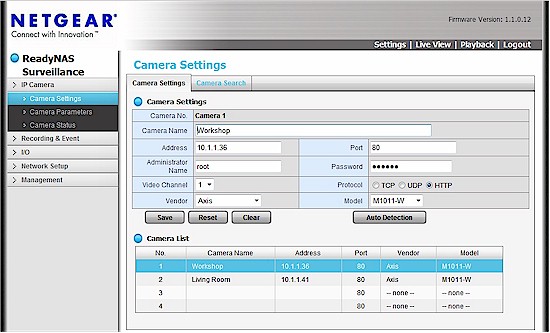 At a Glance
Product
NETGEAR ReadyNAS Surveillance [Website]
Summary
Network video recording (NVR) feature for NETGEAR NASes supporting up to 16 cameras
Pros
• Supports most Tier 1 camera vendors
• Digital pan-tilt-zoom functions are a nice touch
• Playback functions are very versatile
Cons
• Motion detection must be enabled at camera
• 30 day trial but no free license
• Motion detection notifications don't include a preview or any sort of notification link
• Live Viewer can be a bit problematic; only 32-bit IE 8 or 9 is supported
Introduction
I've been enjoying doing reviews of video surveillance software and network cameras. What intrigues me is just how differently various vendors implement and deploy relatively the same features. Even when using the same cameras, the surveillance software on the back end is often significantly different. Often I can't quantify that something is better or worse; sometimes it's just different.
NETGEAR sent one of its ReadyNAS Ultra-2's along with two AXIS M1011-W cameras as a review package. I was expecting something along the lines of what I saw when I reviewed the Iomega surveillance solutions with AXIS M1054 and M1031-W network cameras. I found that while some of it was the same, other parts of it were quite different.
Setup
Setup was rather easy. I placed the NAS in my network closet and then conveniently placed the two AXIS M1011-W network cameras around the house for testing. I then used the NETGEAR RAIDar utility to find the NAS on the network. Once found, setup merely brought me to the admin page of the NAS. For all intents and purposes I could have just as easily found the IP with Overlook Fing and skipped installing RAIDar, but I wanted to go the official route for testing.
The NAS shipped to me had ReadyNAS Surveillance already installed as an Add-on, so I could simply start ReadyNAS Surveillance and not worry about the install. Once inside ReadyNAS Surveillance, I needed to find the two AXIS M1011-W cameras. ReadyNAS Surveillance has a nice search function and indicated it was searching for uPnP devices.
Although not officially on the camera compatibility list, I also had a TRENDnet TV-IP551WI and TV-IP572PI with uPnP enabled sitting on a my workbench that I wondered if the Search function would find. I was disappointed, but not surprised, that the TRENDnet cameras were not found. However, both AXIS cameras were found quickly and accurately. After discovery, I clicked the plus button to add them to the installed cameras list. Figure 1 below shows the camera search screen.

Figure 1: Camera Search screen of the ReadyNAS Surveillance
An interesting item to note is that cameras don't appear to be remembered in ReadyNAS Surveillance by MAC address or hostname, but instead by IP address. I found this out as I set up for testing and simply allowed everything to request an address by DHCP. In the process of testing some other products, one of the cameras changed IP addresses. So in the Camera Status screen I kept seeing the camera as disconnected. Perhaps overlooking the obvious first, I chased my tail for awhile before discovering the IP had simply changed.
When ReadyNAS Surveillance is installed, the clock starts on a 30-day trial for up to 16 cameras. After the trial period, at least one license must be purchased. Licenses come in packs of 1, 2 and 4 cameras. Prices from online vendors ranged from $76-96 for one camera license, $110-145 for two camera licenses, and $190-250 for 4 camera licenses.
This pricing scheme puts NETGEAR at a disadvantage to other NAS makers like Synology, QNAP, Thecus and Iomega, who bundle at least one free license for their NVR features with their NASes.
Features / In Use
I did the majority of my testing of ReadyNAS Surveillance on a Windows 7 64-bit desktop, with some ancillary testing done on a Windows XP 32-bit laptop. I've found most surveillance products are at least a little bit finicky when it comes to browser selection, needing specific browsers and ActiveX installations. ReadyNAS Surveillance fit well into this mold.
Upon first access of the Live View, I was warned that only IE8 and IE9 were supported and was also asked to install the Microsoft Visual C++ 2005 SP1 Redistributable Package, as well as an ActiveX control. Yeesh! My testing indicated that in addition to this, probably only the 32-bit version of Internet Explorer was supported. I was never able to get Live View to work with the 64-bit version of IE.
The Live View screen has some nice features that are worth noting. The OnScreen Display for all cameras can be customized with camera name, date, time, and bitrate. This is done as a global parameter change and not individually to each camera. E-Maps can be created and accessed that help camera operators to locate the camera within a building.
You can also customize stream profiles to select different resolutions or bitrates depending on your need, as well as work with I/O devices by turning input and output pins off and on if the camera supports it. Figure 2 shows the Live View screen of ReadyNAS Surveillance.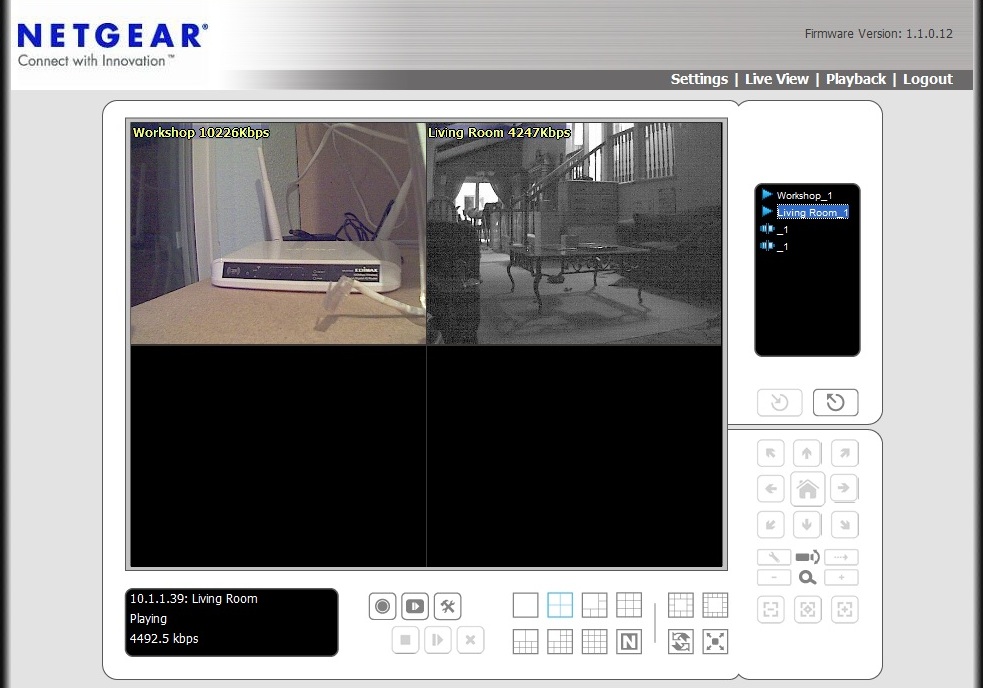 Figure 2: Live View screen of the ReadyNAS Surveillance
Perhaps the most interesting aspect of the Live View screen was digital pan-tilt-zoom. The AXIS M1011-W cameras don't support PTZ functions, yet with the ReadyNAS Surveillance software they could be virtually PTZ'ed. You might be wondering how this works. With Digital PTZ enabled, a camera operator can digitally zoom in the camera for more detail and then use joystick arrows to move around the image.
On a lower-end camera this may not buy you much, since the picture quality under digital zoom may not reveal additional detail. With a higher quality camera however, this feature could prove very useful. Figure 3 shows digital PTZ in action. You can see the PTZ function active, an indication that the picture is 3.1x zoomed and an indication that the camera is in the bottom left of its picture range.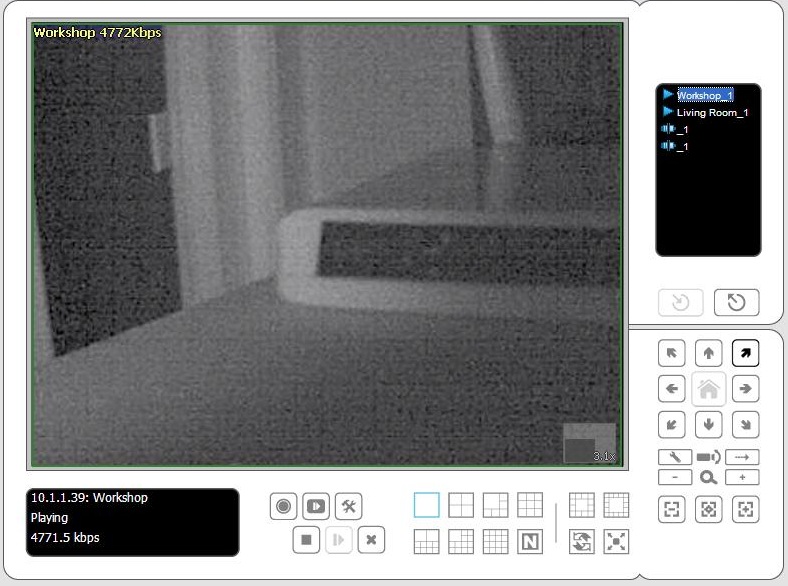 Figure 3: Digital PTZ functions of the ReadyNAS Surveillance
Motion Detection
One of the things I look for in surveillance software is how well motion detection works. When monitoring from a NAS, can you choose between motion detection at the camera and having the NAS analyze changes between frames? Can you specify selectable windows for motion and can you adjust sensitivity and noise parameters to filter out exactly what you want to see and what doesn't matter to you? Lastly, what sort of notifications can you receive and how exactly can you store the footage?
It doesn't look like ReadyNAS Surveillance analyzes frames for motion detection on the NAS. I came to this conclusion by the statement "Before setting Motion from Camera, remember to enable the motion detection function in the camera web first." on the ReadyNAS Event & Action Management screen. I also confirmed that no motion detection events would be captured by ReadyNAS Surveillance until motion detection was set at the camera. This isn't necessarily a deal-breaker since some cameras have excellent motion detection and analysis at the NAS is not needed. On the other hand, some cameras have rather poor motion detection.
As for motion detection selectable windows and sensitivity adjustment, I was not able to come to a definite answer during my testing. The two AXIS M1011-W cameras have selectable motion windows and allow for sensitivity and noise adjustment in their motion detection settings. However, I could not definitively tell if applying those settings at the cameras corresponded to the motion detection I got. The ReadyNAS Surveillance software itself does not have selectable windows and sensitivity adjustment, but it may be taking that into consideration from the camera. I simply could not tell.
For notification, there are three options. The first being Output, which allows you to trigger a device (such as a light, speaker, etc) on the camera output connector, if the camera had one. The next option for notification is CMS, which sends notification of the event to the Central Management System.
The last option was email. Email worked well, however it was a rather simple email stating that motion was detected. A great value add here would be to include either a still snapshot or a short video snippet. The most useful motion detection notification out of all the cameras I've tested is the TV-IP572PI.
On any motion events, I received a 5 MB video that I had customized to include a buffer before and after the event. Motion detection notifications are useful, but it's nice to be able to do a quick scan of your email to see if the event warrants pulling up the Playback screen of your surveillance software. Figure 4 below shows the Event & Action Management screen.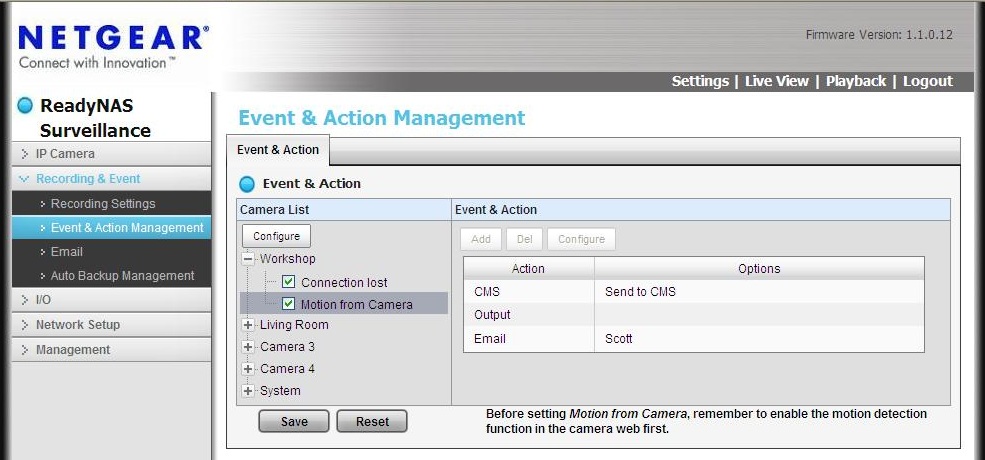 Figure 4: Event & Action Management screen of the ReadyNAS Surveillance
Playback and Auditing
The Playback screen within ReadyNAS Surveillance also has some nice functions. A timeline quickly shows periods where events occured and can be customized by date, camera, and type of event. Figure 5 below shows the timeline.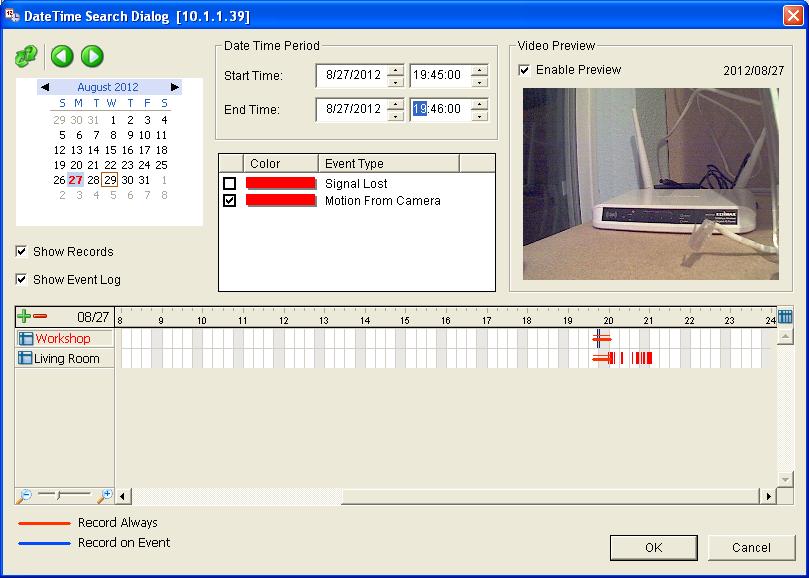 Figure 5: Timeline screen of the ReadyNAS Surveillance
An operator can drill down into particular events and then use a myriad of different features to work with the video. Things such as zooming, image sharpening, incrementally speeding up and slowing down the video, saving the file, printing, exporting a specific snippet, as well as many other functions are available.
The Playback screen also includes an Intelligent Search tool that allows defining regions for motion detection. The different functions of the Playback screen are definitely the most powerful portion of the ReadyNAS Surveillance software. Figure 6 shows the Playback screen.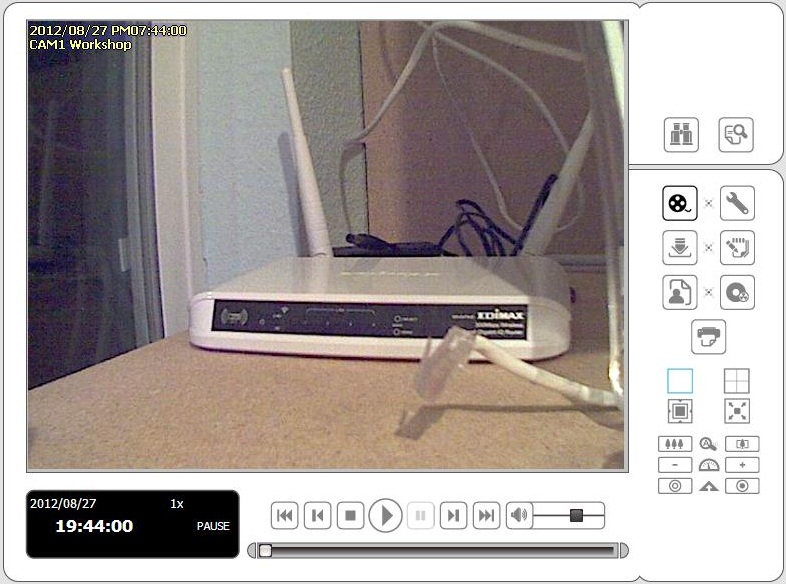 Figure 6: Playback screen of the ReadyNAS Surveillance
The final thing to mention on the ReadyNAS Surveillance software is the audit logging. Those of us who are asked to provide minute details about any sort of access will love the logging detail. The typical user, IP address, date and time are logged. But also logged are the camera the operator is looking at, whether Playback is being viewed and also the time segment being viewed. Various setting changes are also logged. Figure 7 below shows the Logging detail.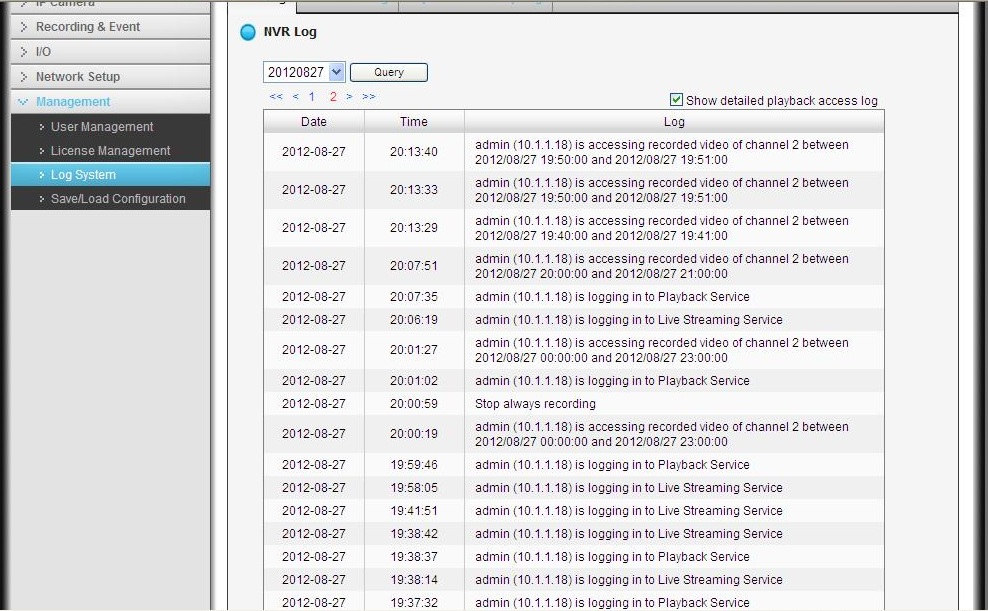 Figure 7: Log entries of the ReadyNAS Surveillance
Closing Thoughts
The playback functions of the ReadyNAS Surveillance software are powerful and a big selling point of this solution. But I was somewhat disappointed with the Motion Detection features, since it doesn't look like there is an option to have the software perform frame analysis. I liked that NETGEAR supports more than just one or two camera vendors, with a list including Axis, Panasonic, Sony, Mobotix and others. However, some NAS manufacturers support even more cameras.
Overall, the ReadyNAS Surveillance software was nice, but it wasn't a shining star that eclipses all other solutions. I'm still looking for the perfect surveillance software that incorporates everything I like from the various solutions that I've looked at. I haven't found it yet in ReadyNAS Surveillance.