Introduction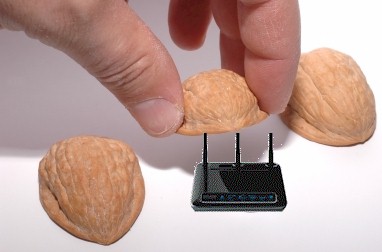 One of the games that many consumer networking product manufacturers play is changing the hardware design of products while keeping the model number the same. And we're not talking about minor component changes, either. More and more frequently, manufacturers are changing entire chipsets with no change to the model number.
Having spent 20+ years designing electronic gear, I can personally attest to the need to make component substitutions. Sometimes it's because a product keeps selling long beyond its intended product life—and the life of some of its components.
Other times, large production runs reveal designs that didn't include enough margin to handle normal component variation. And sometimes the cost savings afforded by the switch to a lower-cost alternative are just too good to resist.
It's one thing to tweak a product based on a well-worn standard like Ethernet. But it's quite another to change entire chipsets in still-not-fully-baked products like draft 802.11n wireless routers and cards. But that's what vendors are doing. Let's look at some examples.
Linksys
Linksys has long been a major customer of Broadcom for its wireless chipset needs. But with the transition to 802.11n, the company seems to be taking a multi-vendor strategy, based on a recent perusal of the FCC ID document database.
Figures 1-3 show the innards of the WRT350N "V1" (or original) Wireless-N Gigabit Router with Storage Link. Keep in mind that these pictures are from the FCC ID database and reflect pre-production product.
Figure 1: Linksys WRT350N V1 internal view
Figure 1 doesn't provide any component detail, but the processor detail in Figure 2 shows the Broadcom BCM4705 processor—the same used in the dual-band WRT600N [reviewed]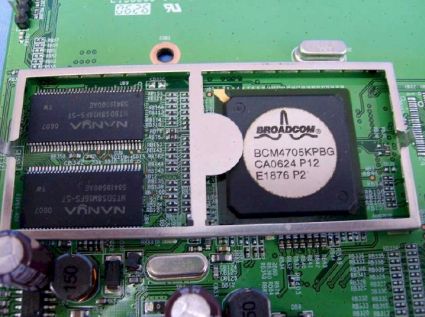 Figure 2: Linksys WRT350N V1 – Processor detail
Figure 3 shows the Cardbus-based radio board, which uses the Broadcom Intensi-fi draft 11n chipset.
Figure 3: Linksys WRT350N V1 – Radio board
Linksys – more
What you might not know is that there is also a "V2" of the WRT350N that is not replacing the "V1" and that has an entirely different design. Figure 4 shows an internal view of the V2, where you can see a mini-PCI radio using the Atheros XSPAN draft 11n chipset and a Marvell 88E6131 gigabit switch.
Figure 4: Linksys WRT350N V2 – Internal
Figure 5, which has the radio board removed, shows the Marvell 88F5180, the same processor used in Netgear's WNR854T [reviewed].
Figure 5: Linksys WRT350N V2 – Main Board
As I noted earlier, the V1 and V2 are both active products with the V1 selling in North and Latin America and the V2 in EMEA and Asia Pacific markets. Linksys told me that they went with a dual-vendor strategy to avoid chip shortages, which they said is not an "uncommon" practice. They also said that while performance was "nearly identical" on the two versions, they chose to segment distribution geographically "so that customer purchases are consistent".
Linksys is also reaching beyond Broadcom to produce a more aggressively-priced, higher performance wireless product, using Ralink as the wireless chip vendor in its Range Plus line. Figure 6 shows the main board of the WRT100 Range Plus router.
The photo is too fuzzy to make out the Baseband / MAC chip used, but a detail photo (not shown) clearly showed the RT2720L 1T2R Transceiver (1 Transmit, 2 Receive).
Figure 6: Linksys WRT100 board
Linksys is being careful with the Range Plus product positioning, not calling it a draft 11n product and, instead, falling back to the MIMO pitch used in the days before draft 802.11n. But the FCC test report shows test results for both 20 and 40 MHz Draft 802.11n OFDM modes, including spectral plots. And this Ralink press release refers to the chipset as the "RT2700 802.11n 1T2R (one transmit, two receive) chipset and said "RT2700 based solutions can be certified for Wi-Fi Alliance's 802.11n draft 2.0 standard".
Linksys isn't going with an all-Ralink approach for the Range Plus line, opting to use an Atheros XSPAN AR5008 draft 11n chipset for the matching WPC100 card. Figure 7 shows the WPC100 bare board, which uses an AR5416 Baseband / MAC and AR2133 3T3R (!) 2.4 GHz radio.
Figure 7: Linksys WPC100 board
The WPC100 product page describes this card only as a "MIMO" card, despite the fact that it uses the same full 3 transmit, 3 receive draft 11n chipset used by D-Link's DWA-652 Xtreme N Notebook Adapter.
Belkin
Belkin is also trying out different vendors in its draft 802.11n N1 line. Figures 8-10 show three different versions of the F5D8011 N1 Wireless Notebook Card, used with both the N1 and N1 Vision routers.
The original V1 uses an Atheros 5008 chipset, like the Linksys WPC100 and D-Link DWA-652.
Figure 8: Belkin F5D8011 V1 board
The V2 switched to a Marvell TopDog chipset that uses a 88W8060 RF transceiver and 88W8360 single chip MAC/Baseband
Figure 9: Belkin F5D8011 V2 board
The V3, which has just recently started shipping, opts for Ralink's RT2800-series chipset. The RT2860 Baseband / MAC and RT2820 2.4 GHz transceiver support both 2T2R and 2T3R modes.
Figure 10: Belkin F5D8011 V3 board
If Wi-Fi 802.11n Draft 2.0 certification matters to you—and it should—you should note that the V3 is the only version that is Certified for 802.11n Draft 2.0.
Belkin also has cycled through vendors for its N1 Wireless Router (the one without the front-panel OLED display). The four versions are shown in Figures 11-14 below.
The original version board uses and Intel IPX series CPU and Atheros AR5008 chipset.
Figure 11: Belkin N1 router – original board
The "B" version board (I'm going by the FCC ID designation) switched to a Marvell Top Dog based design. The FCC photos are too fuzzy to make out component part numbers.
Figure 12: Belkin N1 router – B version board
The "C" version moved on to trying out a Ralink-based design using the RT2800 series 2T3R chipset and RT1310 processor.
Figure 13: Belkin N1 router – C version board
And with the "D" Version, Belkin came full circle, back to using an Atheros AR5008 radio chipset. But this time also using an Atheros processor instead of the Intel IPX.
Figure 14: Belkin N1 router – D version board
This is perhaps the most extreme example I've seen of a vendor changing chipsets, while keeping the same model number. But at least Belkin provides a hardware version number information on its product boxes!
Conclusion
As I said at the beginning of this piece, there are many reasons for changing the design of a product and I'm not criticizing that practice. But it's time that all consumer networking manufacturers gave consumers a better indication of what they are buying.
Despite what manufacturers would like us to believe, there are differences in wireless chipsets…especially in a technology as new, unfinished and complex as 802.11n. Hell, chipmakers spend a lot of marketing money and even buy expensive booth space at shows like CES to convince potential customers of the difference! And even when the same chipsets are used, hardware design, firmware and driver differences can produce products with noticeably different performance.
Some vendors, such as Belkin, D-Link and Trendnet, already clearly indicate product hardware revisions on their product packaging. So at least at retail, where you can pick up the product box and read it, you can tell that something is different. However, others, such as Linksys and Netgear, do not.
A very simple solution would be for manufacturers to add the FCC ID to product boxes and on-line marketing material. Manufacturers must resubmit products to the FCC whenever they make component changes. Minor changes ("Class II Permissive Changes") don't require a different FCC ID. But more significant changes, such as chipset changes, require a new FCC ID.
Unfortunately, most manufacturers don't put the FCC ID anywhere in their marketing information or on the product box. It must, however, be indicated on the product itself, and is usually found on or near the product's serial number label.
If manufacturers did provide FCC ID labeling, consumers who cared about the specifics of the wireless products they buy could visit the FCC ID database and enter the product FCC ID. The internal photos and test reports would tell them all they need to know to make an informed buying decision.
But information on the product box doesn't help if you are buying online, since the product model number and SKUs are the same for different-rev products. It's unlikely that manufacturers will ever change model numbers or SKUs to reflect hardware revisions, since that would probably play havoc with inventory management. And since all e-tailers now charge restocking fees (typically 15%), buying online is not the way to go if you need a specific revision.
Change is inevitable and even required to compete in today's world of razor-thin margins. Let's just make the process more transparent so that consumers can make more informed purchase decisions.