I have to admin that Kate Murphy's New York Times article this week sucked me in with its link-bait title. But I'm glad it did. Because it actually reacquainted me with the topic of community wireless networks.
CWT's were a hot topic around 10 years ago, initially spurred by slow broadband rollouts. But their larger role came in communities where population density and/or geography caused communication suppliers to take a pass on providing broadband service.
Wider deployment of 3G networks has somewhat reduced the role of these networks. But the wireless-mesh technology that fuels it has continued to evolve and get more affordable.
Kate's article links to many wireless mesh resources including one of the grandaddy's – Portland's Personal Telco Project. But it also revealed a great resource I hadn't been aware of, the Open Technology Institute (O.T.I) and its open-source communication toolkit called Commotion.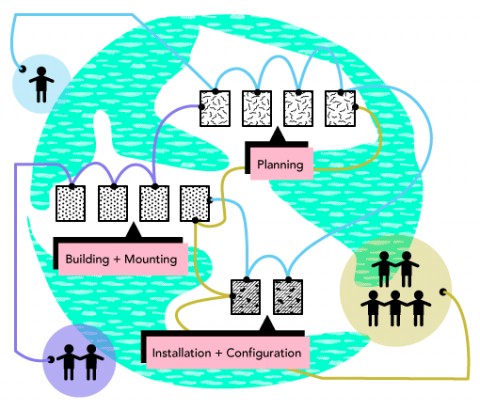 Commotion Construction Kit
Commotion is an open-source communication tool that uses mobile phones, computers and other wireless devices to create decentralized mesh networks. There are downloads to convert five different Ubiquiti products, one TP-Link router a smattering of (tethered) smart phones and Ubuntu Linux computers into part of a Commotion-based mesh (full list).
Since a big part of creating a "community" wireless system is organizing the community, Commotion has that covered, too. The Commotion Construction Kit is a set of tools that the Open Technology Institute has used in trainings. Even if you don't adopt the whole system, the documentation has some good tips on planning, installing and running a community mesh network.
So if you've been looking for some good source material to build a neighborhood wireless network, you should check out Commotion.