This article is sponsored by NETGEAR.
---
It's frustrating to play an online game that works great at first, but then degrades into a mess of dropped frames, missed shots, slow and inconsistent response and random freezes; all a result of network lag.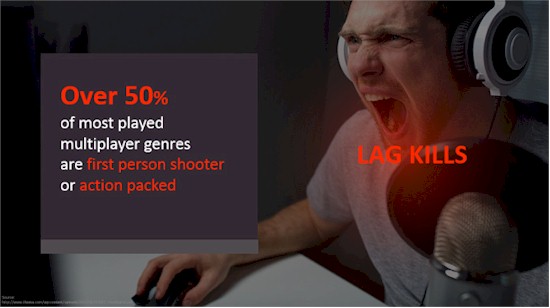 Ultimately, gaming lag is caused by a combination of low bandwidth and high latency in the network connection, issues that most routers aren't really designed to handle. Household devices fighting for network bandwidth for video streaming and calling, "cloud" uploads from IoT or Torrenting and other download activity often cause these problems.
Online gaming is the most sensitive to network lag, because of its demand for quick and reliable control of on-screen action. The QoS or Device Prioritization features in most routers simply aren't up to the task. These routers usually don't correctly detect and prioritize gaming traffic or provide only crude manual controls that are blind to specific gaming needs and can only prioritize all data for a device.
NETGEAR's Nighthawk Pro Gaming XR500 is a next-generation gaming router built specifically for power gamers. It's powered by DumaOS, an operating system designed solely to solve online gaming lag, running on a powerful hardware platform of 1.7 GHz dual-core CPU, Gigabit Ethernet WAN and LAN ports and four-stream AC2600 Wi-Fi.
NETGEAR Nighthawk Pro Gaming XR500
First, the XR500's QoS toolkit attacks lag on three fronts. Anti-Bufferbloat manages internet up and downlink traffic queues to eliminate queue buildup (bloat) that cause lag. Traffic Prioritization uses Deep Packet Inspection to detect gaming traffic and move it to the front of the queue. The Bandwidth Allocation provides control of just how much bandwidth each devices gets, to ensure those devices with greater bandwidth needs get a bigger slice of the allotted traffic.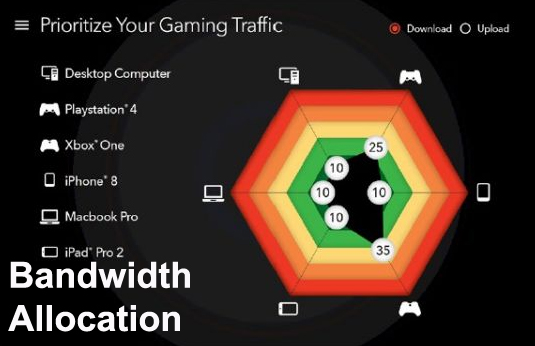 Prioritize Your Network Traffic
Distance is another key factor in a great gaming experience, especially for those on consoles (for PC games it is less of a concern). Gaming server location does matter and the XR500's Geo-Filter lets you set a distance limit between your home and server. Gamers simply use a slider to limit how far they want to go to connect to specific gaming servers. For example, if you're in San Diego, why would you want to connect to a server in New York when there's one in Los Angeles? You can also use Spectating Mode to check your ping time to servers for specific games.

XR500 Geo-Filter limits distance between your home and gaming server
The Geo-Filter also includes a blacklist feature to block laggy opponents and a whitelist for your friends. Because in the end, you may have a great ping time, but other players may not. So, their troublesome lag problems end up becoming your problems during game play as well.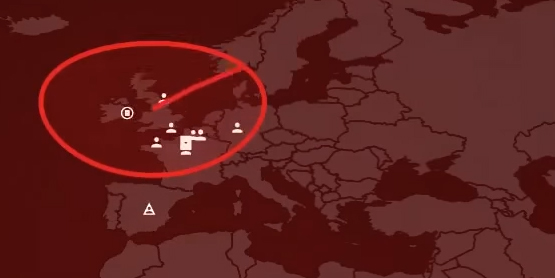 XR500 Geo-Filter blocka laggy opponents
Once your traffic is under control, you'll want to keep it that way, which is where the XR500's Network Monitor tools come in. The Network Snapshot provides a real-time view of bandwidth use by device to detect bandwidth hogs, by using Deep Packet Inspection to identify traffic, while the Network Overview tracks up and download use over time. You can also use the Application Breakdown view to drill down to check bandwidth use by application.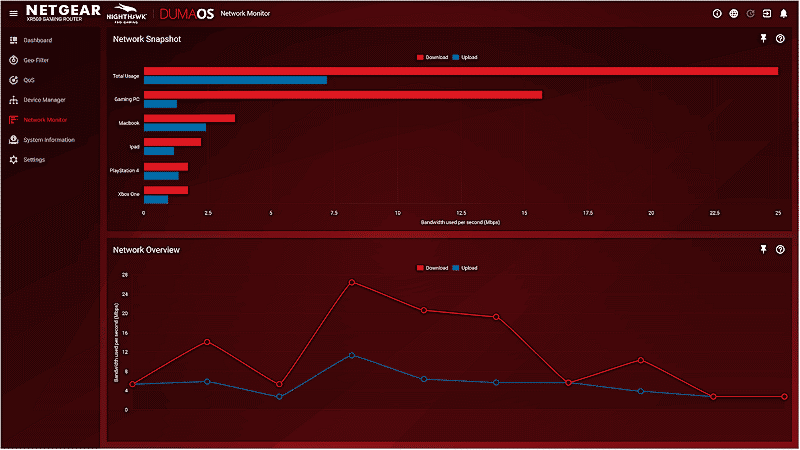 XR500 Network Snapshot provides a real-time view of bandwidth use
XR500's DumaOS Dashboard also lets you create a "second screen", so you can quickly identify and fix problems while you're gaming. Most of the screens for the features we've described can be pinned to the Dashboard for an at-a-glance single screen summary of what's happening on your network.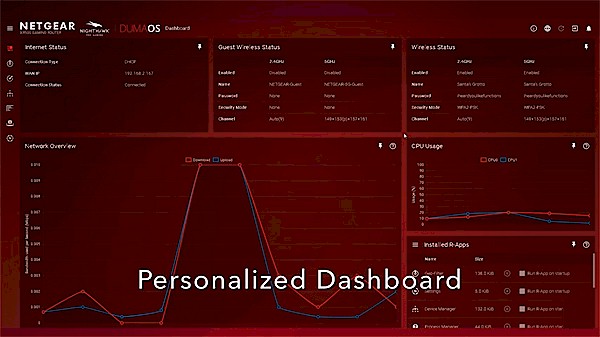 XR500 DumaOS Dashboard is a "second screen" for gaming
With all the bad actors out there, you need to stay secure for both gaming and all your online activity. The XR500 has you covered there, too, with its built-in OpenVPN server and client.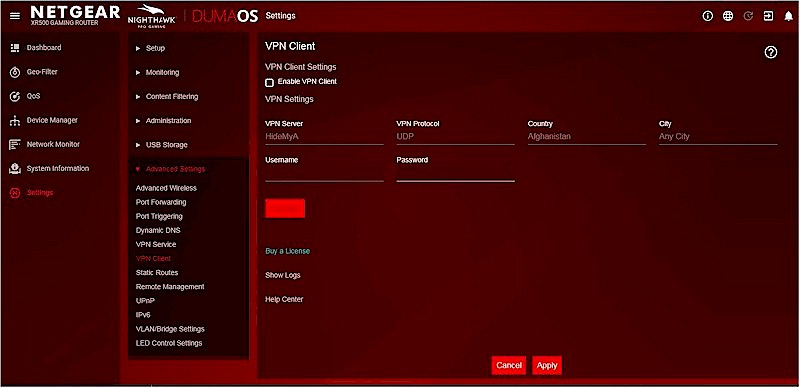 XR500 OpenVPN server and client keeps your gaming secure
Finally, unlike some other gaming routers, all the XR500's DumaOS features work with any connected device. So, whether you have a high-end PC gaming rig, gaming console or even game on your mobile phone, the XR500 has you covered.
If you're serious about gaming, you owe yourself the best tools you can get. So, go get a NETGEAR Nighthawk Pro Gaming XR500 today!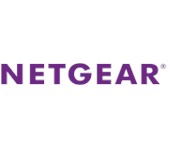 Read more about NETGEAR.