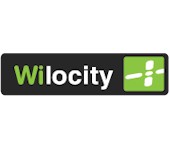 Wilocity has announced a WiGig chip for mobile devices.
The company, a developer of 60 GHz 802.11ad compliant wireless chipsets, introduced the Wil6300 chipset at this week's Mobile World Congress in Barcelona Spain. Wilocity claims it is the world's first 802.11ad, multi-gigabit Wi-Fi chipset for mobile phones.
The new chipset will support 4.6 Gbps of bandwidth for close range applications such as 4K video streaming, media kiosk downloads and personal cloud services.
The Wil6300 is based on a 28 nanometer process, with estimated power consumption in the 200-300 mW range for streaming video and other typical user scenarios and idle power consumption less than 1mW when 802.11ad is not in use.
Prototypes of the new chipset are being shown at Mobile World Congress, with sampling starting in Q3, 2014.