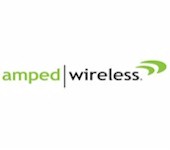 Amped Wireless has announced a USB Wi-Fi adapter for Windows 8 devices.
Amped says the TAN1 is the first "high power" Wi-Fi Adapter designed specifically for use with Windows 8 tablets, Ultrabooks and laptops.
It is a compact (2/3 the size of a pen), single-band 802.11bgn adapter that connects via standard or micro USB 2.0. Amped is not saying what the adapter's maximim link rate is. But given its size and primary application, we're guessing it's a single-stream adapter (N150). It does not support draft 802.11ac.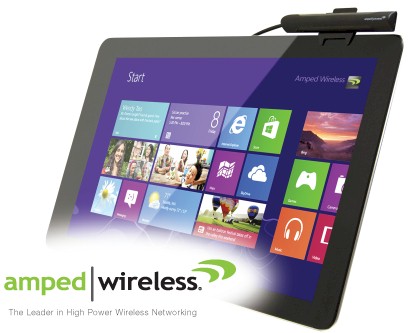 An Amped spokesperson told us one of the things that make TAN1 a "Windows 8 adapter" is its form factor, which is "designed specifically for Windows 8 Tablets and Ultrabooks". The adapter can sit on a flat surface, be fastened to the edge of a screen with an adjustable clip oe attached to most tablets using protective cases.
Its other Windows 8 specific attribute is its software driver, which is embedded directly into Windows 8.

Like other Amped "high power" products, the TAN1 has high power transmit and low noise receive amplifiers that are intended to provider wider range than other adapters.
The TAN1 will be available "early 2013" with pricing to be announced then.