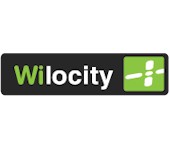 Wilocity and DisplayLink are demonstrating 4K video over WiGig.
The two companies are demonstrating a WiGig integrated notebook and docking station connected to a 4K resolution monitor.
The docking station also includes the latest 4K-capable chipset from DisplayLink.
WiGig (IEEE 802.11ad) uses 2.4, 5 and 60 GHz bands, supporting transfer rates up to 7 Gbps.
The demonstration is being showcased September 10-12 at the Intel Developer Forum in San Francisco at the DisplayLink booth and in parallel at Wi-Fi Alliance industry events in Beijing, Seoul, Taiwan and Tokyo.