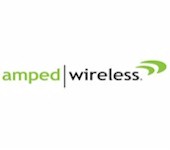 Amped Wireless has announced a new touch-screen router.
The TAP-R3 High Power Touch Screen AC1750 Wi-Fi Router is now its top-of-line touch-screen router supporting maximum link rates of 450 Mbps in 2.4 GHz and 1300 Mbps in 5 GHz when used with clients that support those rates.
The router is spec'd at 800 mW maximum transmit power and has a total of six transmit power and six low-noise receive amplifiers. There is one detachable dual-band antenna and two internal dual-band antennas.
Setup and management of the TAP-R3 is via color touchscreen, guided by setup wizards. There is a full complement of gigabit Ethernet ports (one WAN and four switched LAN) and a single USB 2.0 port supporting storage, but not printer, sharing.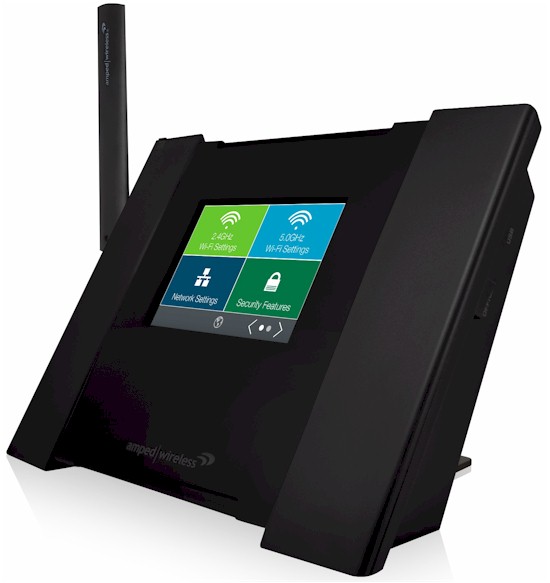 Amped Wireless TAP-R3
You can pre-order the TAP-R3 now direct from Amped at its $199.99 list price, for shipment starting 8/19.