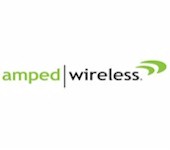 Updated – Amped Wireless has released its AC2600 Wi-Fi range extender announced at CES 2016.
The RE2600M ATHENA-EX High Power AC2600 Wi-Fi Range Extender is a range-extender version of the ATHENA-R2 High Power AC2600 Wi-Fi Router with Advanced MU-MIMO that was also previewed at CES 2016. It's a simultaneous dual-band AC2600 class wireless extender supporting maximum wireless link rates of 800 Mbps in 2.4 GHz and 1733 Mbps in 5 GHz when used with devices capable of supporting those rates. MU-MIMO devices are also supported on the 5 GHz band.
Like all other AC2600 class MU-MIMO routers, it is built on a Qualcomm Atheros platform. Amped says the RE2600M is not based on Qualcomm Atheros' MU-MIMO platform. Since Broadcom MU-MIMO products (which don't yet support working MU-MIMO) are classed as AC3100 or AC5300, Amped has tapped another vendor to power the ATHENA-R2's Wi-Fi.
It uses a dual-core CPU with 128 MB of DDR3 RAM, four dual-band external antennas and eight transmit and eight low noise receive amplifiers. USB 2.0 and 3.0 ports support AirPlay, AirPrint and storage sharing from attached USB devices. Four Gigabit Ethernet ports can be used to connect Ethernet devices to the wireless networks being extended.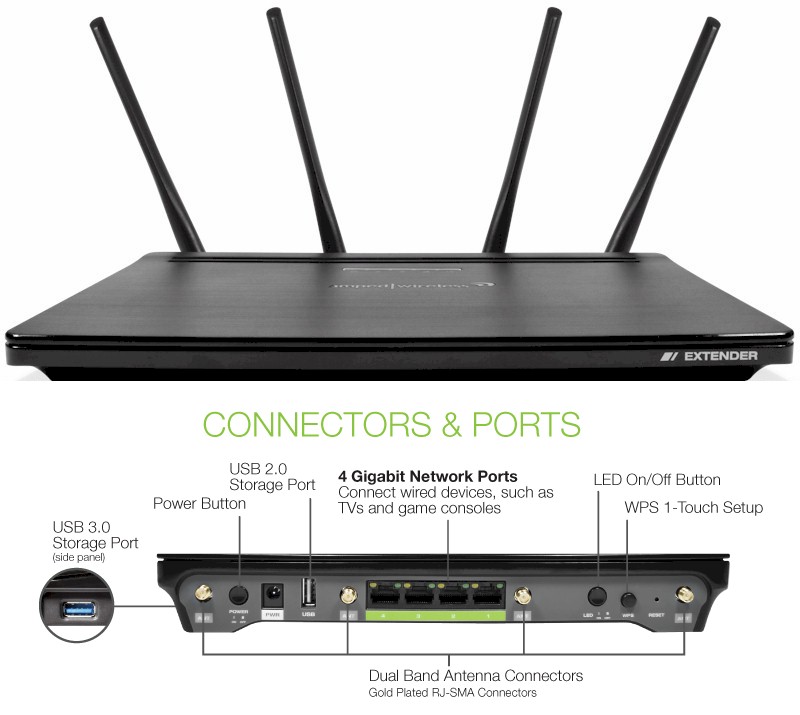 Amped Wireless RE2600M ATHENA-EX High Power AC2600 Wi-Fi Range Extender
The RE2600M Athena EX is available for pre-order now at ampedwireless.com for $219.99. It will begin shipping to customers on April 12th and roll out to general retail during April.