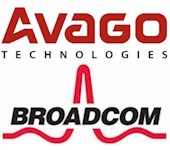 Analog and mixed-signal chipmaker Avago is buying Broadcom.
Avago Technologies said today it has agreed to acquire Broadcom, for $37 billion in cash and stock. Reports say this is the largest merger of chip makers to date.
Broadcom is based in Irvine, California and was founded in 1991 by Henry Samueli, a professor at the University of California, Los Angeles, and Henry Nicholas III, who left the company in 2003. New York Times' report pegs Broadcom's 2014 revenue at $8.43 B and total employment at more than 10,000.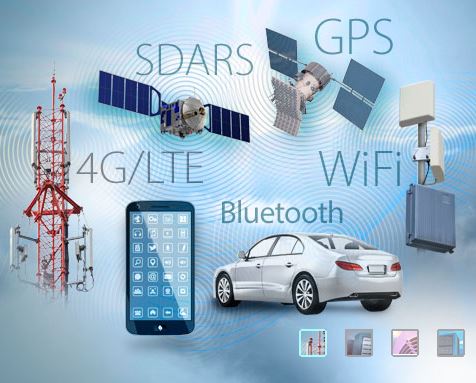 The Times report says Hock E. Tan, Avago president and chief executive, will serve as president and chief executive of the combined company. Mr. Samueli would be chief technology officer and a director. Mr. Nicholas is expected to serve in a strategic advisory role.
The deal's timing is interesting as Broadcom is locked in a battle with rival Qualcomm Atheros (QCA) for dominance in the "wave 2" 802.11ac Wi-Fi chipset market. This new round of technology adds Multi-User MIMO (MU-MIMO) to Wi-Fi's increasingly complex bag of tricks. MU-MIMO is expected to significantly improve bandwidth utilization in wireless networks now dominated by single-antenna mobile devices, which cause Wi-Fi networks to run very inefficiently.
Broadcom won the first 802.11ac round, going to market early with a 3×3 draft-standard chipset. But, as is common in technology battles, it was behind in development of the second round of 4×4 MU-MIMO designs, forcing consumer router manufacturers to turn to the much-smaller Quantenna for 4×4 technology. However, the first round of 4×4 routers introduced last year remain only MU-MIMO "ready", awaiting firmware upgrades that may never come to enable the feature.
Broadcom introduced its MU-MIMO devices at January's CES 2015, but they have not yet appeared in products. QCA's MU-MIMO devices have just started to ship in Linksys' EA8500.