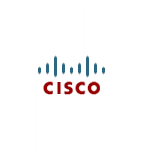 In an unsurprising move, Cisco says that they too will be shipping a draft 802.11ac router before school bells ring.
Cisco is apparently feeling the heat from Buffalo and NETGEAR's chest thumping about draft 802.11ac gear. Because they just sent out an email blast "to let you know that Cisco is planning to launch a Linksys Smart Wi-Fi Router based on next-generation 802.11ac technology this summer".
"Smart" means that the upcoming router will probably be part of the recently-launched EA line.
Cisco's announcement leaves the ball in D-Link's court to be the last of the "big three" consumer networking companies to say something about its draft 11ac plans. Last we heard at CES was "D-Link products supporting the new 802.11ac standard will be available in the later part of 2012".
TRENDnet, which pushed ahead of the pack in getting three-stream ("N 450") gear to market, has been uncharacteristically quiet about its draft 802.11ac plans. The company's non-functional demo at CES was the last we've heard from them on the topic.
Consumers should proceed with caution with buying draft 802.11ac gear. The final spec is not due until the end of next year and there are precious few devices that can take advantage of the "Gigabit" wireless link rates. As with the early days of draft 802.11n, vendors are offering no guarantees about compatibility with final spec products.