D-Link has announced a new line of "high performance" wireless and powerline networking products.
The company is positioning the Amplifi line as aimed at solving the problem of getting HD media content to home locations that aren't wired for Ethernet.
The DIR-657 Amplifi HD Media Router 1000 takes the approach of using automatic QoS (branded as HD Fuel and provided by a Ubicom IP7160U processor) to automatically manage network traffic and prioritize media and gaming streams.
The single-band 2.4 GHz 802.11n router has Gigabit Ethernet WAN and four LAN ports, SharePort Plus storage and printer sharing, built-in SD card slot for easy media access and supports IPv6. Its styling appears to take a understated approach similar to Cisco's current Linksys E series.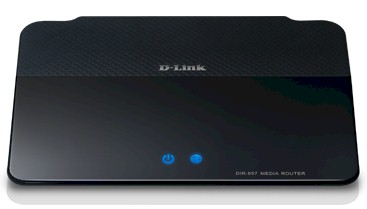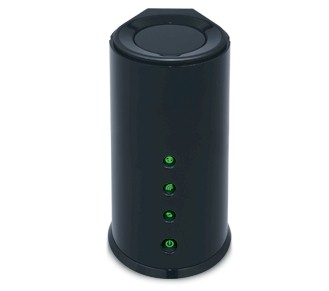 The DIR-645 Whole Home Router 1000 takes a different approach, using 802.11n transmit beamforming technology from Ralink (RT3662) and a six-element antenna in an unusual cylindrical package.
The single-band 2.4 GHz 802.11n router also has Gigabit WAN and switched LAN ports and SharePort. It also claims "advanced QoS bandwidth prioritization" and supports IPv6.
The cylindrical format and transmit beamforming is also used in the DAP-1525 Wi-Fi Booster. This naming is sure to cause confusion because it implies that the product is a range-extending repeater.
Instead, the DAP-1525 is an selectable dual-band 802.11n access point / bridge that is also based on the Ralink RT3662. Features include a built-in four-port Gigabit switch, IPv6 and Wi-Fi Protected Setup (WPS) support.
The new Amplifi line also includes three 500 Mbps HomePlug AV products. The DHP-500AV PowerLine AV 500 Adapter also comes in a DHP-501AV PowerLine AV 500 Adapter Starter Kit of two.
If you'd like four Gigabit Ethernet ports with your 500 Mbps powerline, there's the DHP-540 PowerLine AV 500 4-Port Gigabit Switch. All are presumably using Qualcomm / Atheros' AMP500 500 Mbps HomePlug AV chipsets.
Pricing (MSRP) and availability are:
HD Media Router 1000 (DIR-657): available now, $149.99
Wi-Fi Booster (DAP-1525): available now, $159.99
Whole Home Router 1000 (DIR-645): available August, $119.99
DHP-500AV Adapter: available now, $99.99
DHP-501AV Starter Kit (two adapters): available now, $159.99
DHP-540 Four-Port Gigabit Switch: available now, $199.99