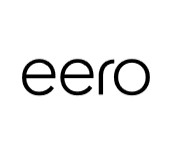 eero says the discounted pair is only a limited time offer.
The company appears to be trying to broaden its customer base and test the waters for a more affordable price point for its first-to-market wireless mesh connected access point system.
eero isn't saying low long the "limited time" is. But you can pick up a two-pack for $349, plus a $10 Amazon gift card right now. This is a $25 per eero discount ($30 if you include the $10 gift card) from the normal $200 per eero price.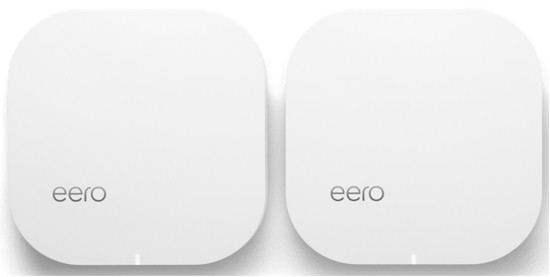 eero two pack
Although it's a welcome move, eero will need to further reduce prices to make a serious run at taking market share away from established players. The most popular router on Amazon right now is TP-LINK's AC1750 class Archer C7 for $100. But many routers often still need to be paired with wireless extenders, which can cost another $50 to $100.
Amazon currently shows eero's three pack, which remains at $499 in the #9 spot of its best selling routers. At $167 per eero, it's still the cheapest option.

Check out our review to see if you want to take the eero plunge.