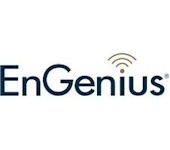 EnGenius has announced a dual-band 802.11abgn outdoor AP/bridge
The EnGenius ENH700EXT is a simultaneous dual-band 802.11a/b/g/n AP/bridge enclosed in a weather and UV-resistant, IP68-rated housing.
Dual radios provide network access over large areas on both 2.4 GHz and 5 GHz bands or one radio can be used for backhaul and the other for client connection.
Both radios can operate in access point, non-WDS client bridge and WDS bridging/repeating modes and support link rates up to 300 Mbps.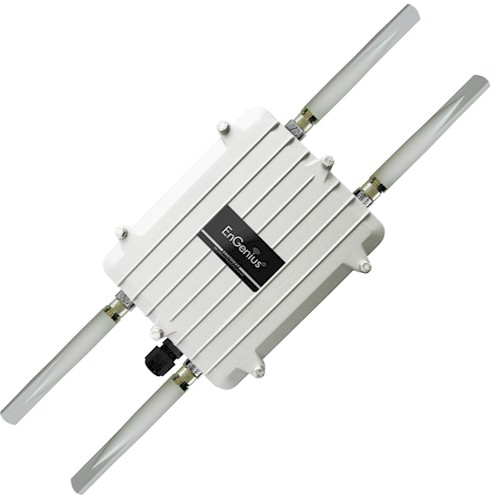 EnGenius ENH700EXT
Other features include up to 500 mW transmit power, Gigabit Ethernet port with surge protection, proprietary Power over Ethernet, PPPoE, PPTP, transparent bridging, QoS support and 8 SSIDs per radio, each of which can be mapped to a VLAN.
The AP ships with two 5 dBi omnidirectional antennas for each band that attach via N-type connectors. Also included is EnGenius' EZ Controller Access Point management software, proprietary PoE injector, AC power adapter and mast/wall mount hardware set.

The ENH700EXT will be available shortly for an MSRP of $549.99 with one year warranty.