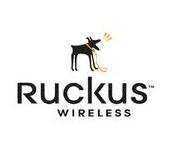 Ruckus Wireless has rolled out the first MU-MIMO enabled 4×4 802.11ac access point.
The ZoneFlex R710 is a 4×4 MU-MIMO enabled AC2600 class access point supporting maximum link rates of 1733 Mbps in 5 GHz and 800 Mbps in 2.4 GHz when used with 4×4 capable clients.
The company claims the R710 can support up to 500 clients.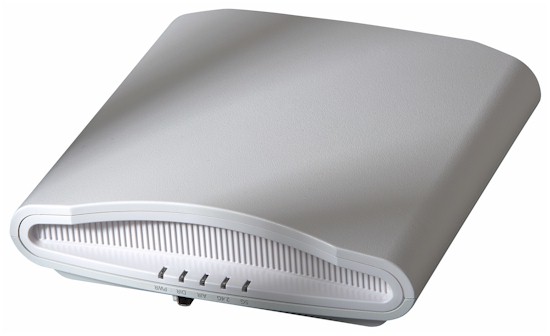 Ruckus ZoneFlex R710
The internal view posted with the press release shows a clean design with Ruckus' patented BeamFlex+ adaptive antennas. The design, plus the absence of multi-processor claims indicates the R710 is likely based on Qualcomm Atheros' (QCA) 4×4 devices announced about a year ago.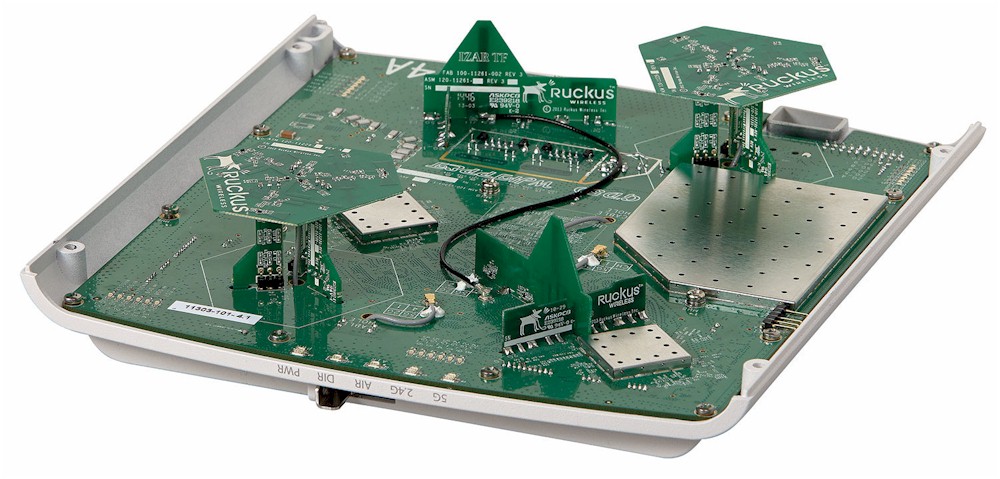 Ruckus ZoneFlex R710 inside
The AP can operate as a standalone Wi-Fi access point or part of a centrally managed Ruckus Smart Wireless LAN.
Other features include dual aggregatable gigabit Ethernet ports with 802.3af PoE support, USB port for supporting a Bluetooth Low Energy (BLE) sensor for proximity-aware services, SPoT location triangulation service support and SmartFlex Location and Analytics.
The ZoneFlex R710 starts shipping sometime this quarter at $1295 MSRP.