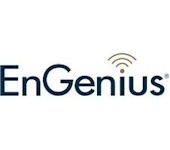 EnGenius has announced control software for its line of wireless access points and bridges.
The EnGenius EZ Controller is SNMP (v1 and v2) compliant and aimed at controlling and monitoring multi-AP/bridge installations.
Features include auto-discovery of EnGenius APs and wireless bridges, remote configuration and firmware updates, traffic load monitoring, real-time statistics and radio coverage mapping.
EZ Controller requires a system running Windows 2000/XP/Vista/7. It supports the following Engenius products: EAP150/300: v1.2.3; EAP350: v1.1.0; ECB150/300: v1.0.3; ECB350: v1.1.3; ENH200/200EXT: v1.0.8 ; ENH202: v1.1.0; ENH500: v1.1.0; ENH210: v1.1.0; ENH210EXT:1.1.0
The free software can be downloaded now.