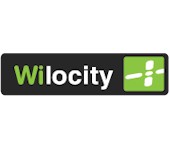 Wilocity has some news for those wondering if 60 GHz wireless was ever going to arrive.
The company, a developer of 60 GHz 802.11ad compliant wireless chipsets, said it has shipped more than "more than one million" WiGig units in the first year of production.
The Wilocity units have been incorporated into a number of premium Dell Ultrabooks and high-performance Dell mobile workstations and the D5000 Wireless Dock.

Wilocity also is working with Cisco on combination WiGig/Wi-Fi devices and with DisplayLink on a 4k notebook docking solution.