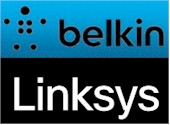 Linksys is previewing an AC1900 class router at IFA this week.
The EA6900 Smart Wi-Fi Router AC1900 uses the "TurboQAM" feature of Broadcom's draft 802.11ac chipsets to support link rates of up to 600 Mbps when used with 2.4 GHz clients that also support TurboQAM. If you don't have the required Broadcom chip in your wireless device, you'll get only a maximum link rate of 450 Mbps.
The 5 GHz 3×3 draft 11ac radio supports link rates up to 1300 Mbps, for the 1900 Mbps total.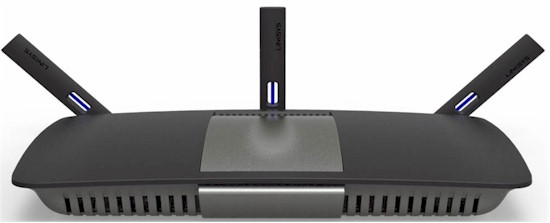 Linksys EA6900 AC1900 router
Other features include Gigabit WAN (1) and switched LAN (4) ports, USB 3.0 port for drive and printer sharing, upgradeable external dual-band antennas. The router also supports all of Linksys' Smart Wi-Fi features and apps.
The EA6900 joins ASUS' upcoming RT-AC68U as the second router to support Broadcom's proprietary technology. It just might beat ASUS to market if it makes the Oct 4 estimated ship data shown in the Linksys Store site. Of course, it will be pricey at its $249.99 MSRP. But it looks like Linksys is offering $20 off if you pre-order.
In the same release, Linksys announced its WUSB6300 Wireless-AC USB adapter. It's a 2x2x design (AC1200) with a USB 3.0 port. You can buy it now for $69.99 MSRP.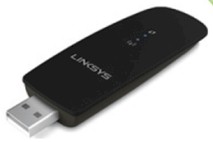 Linksys EA6900 AC1900 router