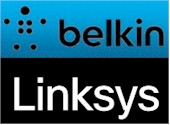 Updated – Linksys has announced new routers based on Quantenna four-stream and Broadcom XStream technologies.
The Linksys E8350 AC2400 Dual-Band Gigabit Wi-Fi Router is a four-stream AC router using a combination of Quantenna QSR1000 for 5 GHz and Qualcomm IPQ8064 for the main CPU and QCA9880 for the 2.4 GHz 3×3 radio.
It's the third Quantenna based product to the market, following ASUS' Broadcom / Quantenna based RT-AC87U/R and NETGEAR's R7500 that uses a similar Qualcomm / Quantenna design.
Like its predecessors, the E8350 can support 5 GHz link rates up to 1733 Mbps when used with a four-stream capable client and 600 Mbps when used with AC1900 class adapters or bridges. Linksys optimistically rounds the total link rate up to AC2400. We (and NETGEAR) refer to this class as AC2350. Also like the ASUS and NETGEAR, the E8350 currently does not support MU-MIMO.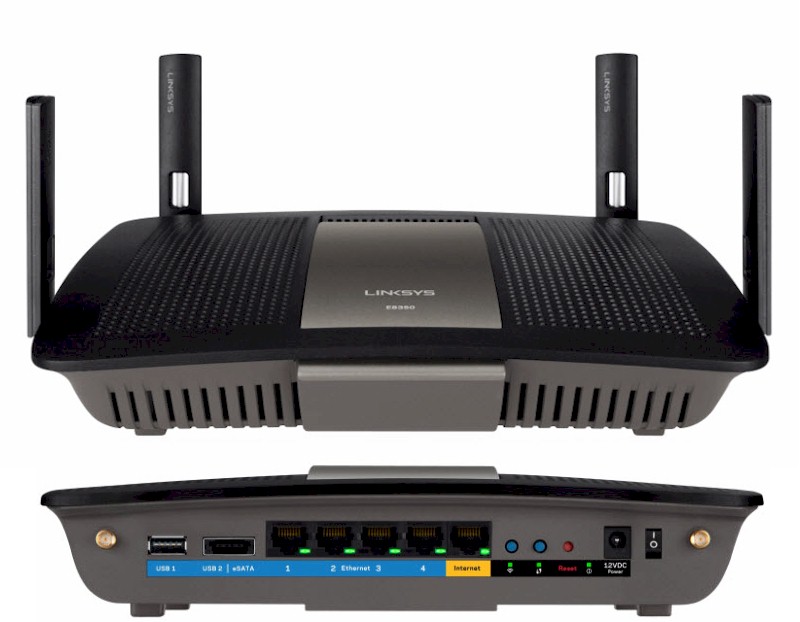 Linksys E8350
Other features include Gigabit WAN (1) and switched LAN (4) Ethernet ports, USB 3.0 and combination USB 2.0 / eSATA ports and four external upgradeable dual-band antennas.
Although Linksys' website lists the E8350 with its EA series "Smart Wi-Fi" routers, it does not have "Smart Wi-Fi" features. Instead, it uses the company's older OS that powers its aging sub-$100 entry level routers.
The E8350 is out now, listing for $279.99 $249.99.
The E9200 AC3200 Tri-Band Smart Wi-Fi Router is the second router based on Broadcom's XStream technology, following NETGEAR's R8000 and beating ASUS' RT-AC3200 to market. The "tri-band" router has a single 3×3 2.4 GHz radio supporting up to 600 Mbps link rates when used with AC1900 class devices and two 3×3 5 GHz radios supporting maximum link rates of 1300 Mbps when used with AC1750 or higher class devices.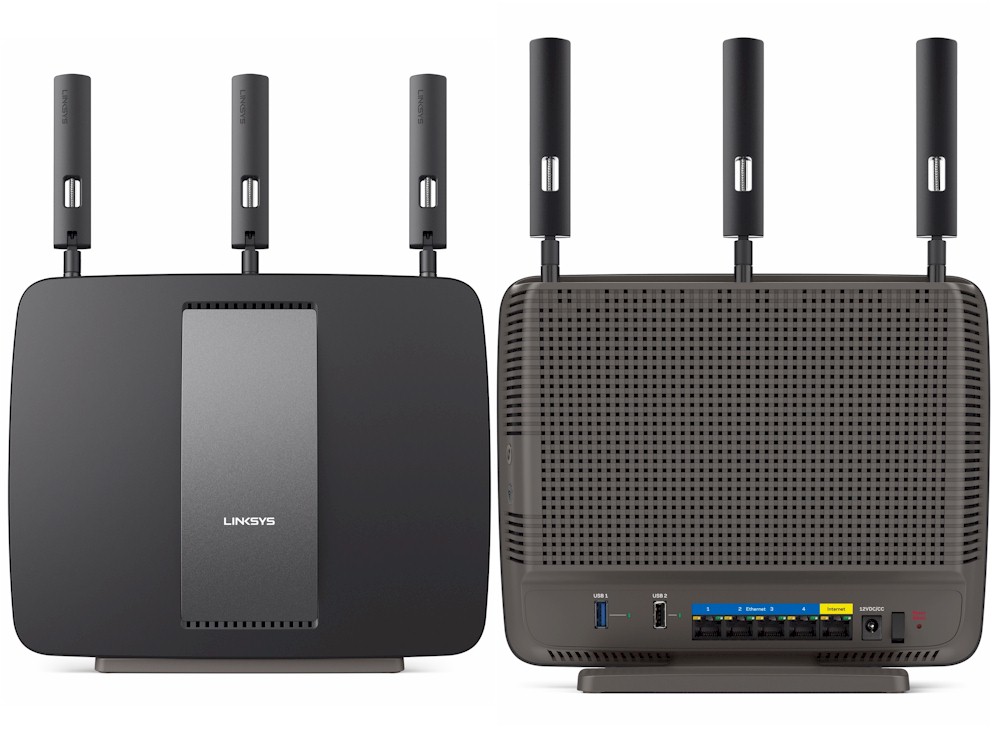 Linksys EA9200
The E9200 has six antennas; three external upgradeable dual-band and three internal 5 GHz. Ports include Gigabit WAN (1) and switched LAN (4), USB 2.0 and USB 3.0. The router is Linksys' first to use a vertical design with built-in stand, most likely to better position the internal antennas.
NETGEAR's R8000 has garnered relatively low interest from SmallNetBuilder readers vs. four-stream routers despite its higher "number on the box". This could be due to NETGEAR's decision to implement a conservative subset of Broadcom's XStream feature set. The R8000 does not support 2.4 to 5 GHz band steering and client assignment between its two radios is not done dynamically.
Linksys has a chance to differentiate itself and perhaps ignite higher interest in AC3200 products if it includes more automatic client management functions. On the other hand, the $300 MSRP commanded by the E9200 and the R8000 could finally be testing the limits of what buyers are willing to spend on a router, no matter how big the number is on the box. NETGEAR's R8000 price has already dropped to around $255 from many sources.
The E9200 will start shipping Oct 19 at $299.99 MSRP.