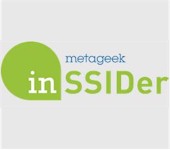 MetaGeek has introduced a paid version of its inSSIDer Wi-Fi utility and ended development of its free version.
SmallNetBuilder has learned that MetaGeek has quietly introduced a new version of its popular inSSIDer Wi-Fi site survey tool and launched a new standalone website—inssider.com—to support it.
The good news is that inSSIDer 4 for Windows can group networks by SSID or radio and it can detect 802.11ac networks using any network adapter capable of 5 GHz operation. Signal strength over time graphs are now also available for all radios with the same ESSID.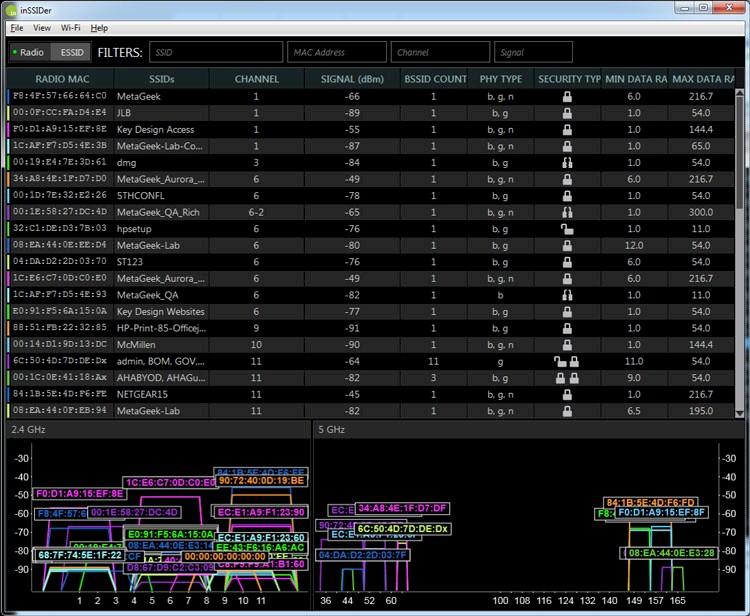 MetaGeek inSSIDer 4
The (somewhat) bad news is that inSSIDer 4, which is supported on Windows XP, Vista, 7 and 8, requires a $19.99 license.
However, MetaGeek "Product Geek" Mark Jensen said "the previous 'free' versions are still available out on the internet, but will not be updated by MetaGeek".
In an email exchange, Mark further stated:
The goal going forward with inSSIDer is to make it a proper networking tool. In the past, it was worked on during 'spare cycles' and did not receive much attention–basically only when developers could get around to it.

It's a massively popular tool with millions of downloads which absolutely amazes and humbles us. In order to realize the goals we have for it, we are needing to charge a small price for it to launch it into the product we want it to be. $19.99 = more dev time and more/better features and UI.
If you like inSSIDer and use it frequently, drop on over to inssider.com, pay your $20 and help support the development of a damned fine Wi-Fi diagnosis tool.