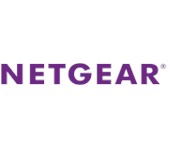 NETGEAR publicly showed a four-stream AC2350 router last month.
SmallNetBuilder has learned that the R7500 Nighthawk X4 was shown at a NETGEAR seminar sponsored by XFastest.com held in Taipei at the end of May.
Presentation slides describe the R7500 as a Quad-stream Wi-Fi router running on a 1.4 GHz dual-core processor in contrast with the R7000, which is based on a 1 GHz Broadcom BCM4709A SoC. The R7500 has two USB 3.0 and one eSATA port for sharing storage and printers.
There is no mention in any of the presentation material of the chipsets used in the R7500 and the FCC photos are under short-term NDA until December. Both Quantenna and Qualcomm-Atheros have announced four-stream "Wave 2" 802.11ac chipsets supporting Multi-User MIMO (MU-MIMO) and ASUS' RT-AC87U uses Quantenna's chipset.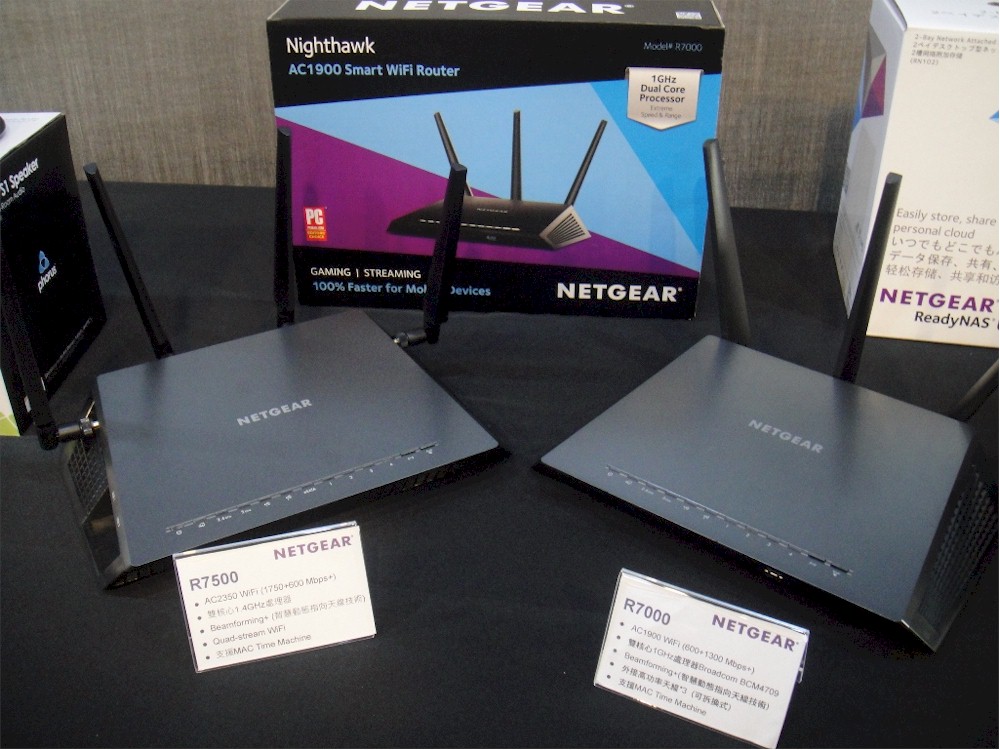 NETGEAR R7500 & R7000 Nighthawk routers
(Image credit: XFastest.com)
4×4 routers have been highly anticipated for their MU-MIMO feature. But that technology appears to be not yet fully baked, because the R7500 is described only as "MU-MIMO Ready".
The slide below and the FCC test report released on Tuesday confirm that the router operates in 4×4 mode only in 5 GHz to produce a maximum link rate of 1750 Mbps using 80 MHz channels. The 2.4 GHz radio is 3×3 only, but implements 265-QAM modulation to achieve a maximum 600 Mbps link rate with a 40 MHz wide channel.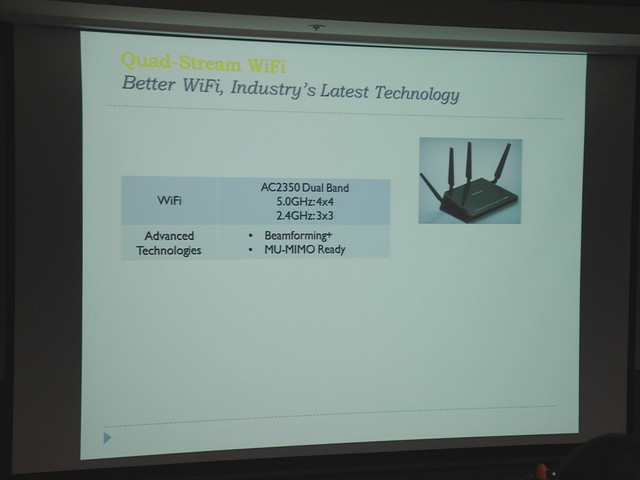 NETGEAR R7500 details
(Image credit: XFastest.com)
There was no word on availability, but list price is set at $249.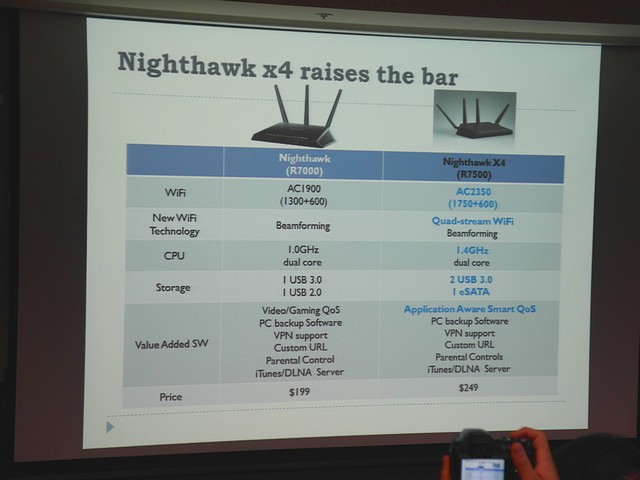 NETGEAR R7500 & R7000 Nighthawk routers
(Image credit: XFastest.com)
So the question is, which will hit the market first, the AC2350 Nighthawk X4 R7500, or AC3200 Nighthawk X6? Or more to the point, which one would you choose?