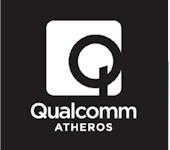 Qualcomm has announced 4×4 AC chipsets that support MU-MIMO and 1.7 Gbps link rates.
The company's Qualcomm Atheros (QCA) subsidiary rolled out four new 802.11ac devices, two 4×4 four-stream and two 3×3 three-stream, which all support Multi-User MIMO (MU-MIMO).
MU-MIMO is a so-called 802.11ac Wave 2 technology that uses beam-forming to enable a wireless router or access point to transmit to up to four devices simultaneously. Although total available throughput is divided among multiple devices, total network capacity should increase since less time is spent waiting for sequential transmissions.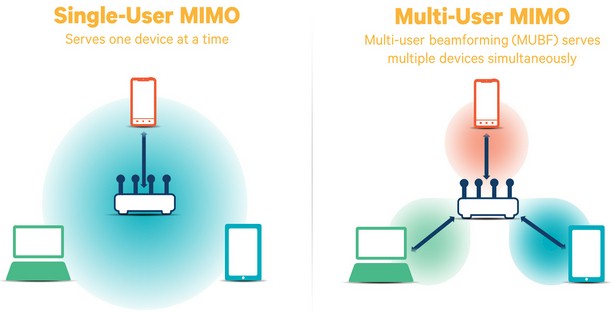 Single User vs. Multi User MIMO
The new QCA9980 for routers and gateways and QCA9990 for APs are 4×4 four-stream devices supporting 1.73 Gbps maximum link rates. Also new are the QCA9982 for routers and gateways and QCA9992 for APs, which are 3×3 three-stream devices that top out at 1.3 Gbps link rates.
In addition to supporting MU-MIMO, the four new devices all support 256-QAM modulation. This should allow new QCA based AC products to break Broadcom's monopoly in AC1900 class products.
Broadcom upped the ante last year with its introduction of "TurboQAM", which raised the maximum link rate for the 2.4 GHz side of 3×3 three-stream AC routers from 450 Mbps to 600 Mbps. Although there are very few client devices that can take advantage of TurboQAM, Broadcom nonetheless scored a marketing coup by enabling consumer router manufacturers to slap yet another bigger number (AC1900) on product boxes.
The QCA998x and QCA999x are expected to sample in the second quarter of 2014. More details in the press release. AnandTech also has an informative story.