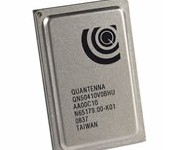 Quantenna Communications today announced a reference design for a four-stream 802.11n video bridge.
The design uses the company's QHS600 device, which uses a multi-core processing architecture driving a 4×4 MIMO radio with adaptive digital beamforming.
The bridge is said to deliver four 1080p HD video streams "at more than 100 Mbps data rates, over 100 feet, and guaranteeing this performance nearly 100 percent of the time through near-zero packet error rate (PER) data transfers, regardless of signal interferences and dead zones that are typical of most residential environments".
The QHS600 wireless video bridge reference kit is available now. The company will be privately demonstrating its technology at January's Consumer Electronics Show in Las Vegas.