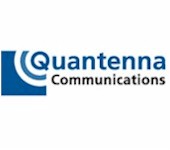 Quantenna is laying claim to producing the "world's first" fastest 802.11ac chipset.
Quantenna's QSR1000 is a 4×4 chipset that moves the current top draft 802.11ac link rate of 1300 Mbps up to 1730 Mbps.
The company says the QSR1000 supports the "latest Wave 2 802.11ac specification". "Wave 2" is a term referring to the upcoming generation of 4×4 802.11ac products that support up to four spatial streams. "Wave 2" products will allegedly support maximum link rates up to 3.6 Gbps, but only if 160 MHz (eight 5 GHz channels) are available for use.
Quantenna's new chipset uses four spatial streams, but stays with using only 80 MHz (four channels) of 5 GHz bandwidth.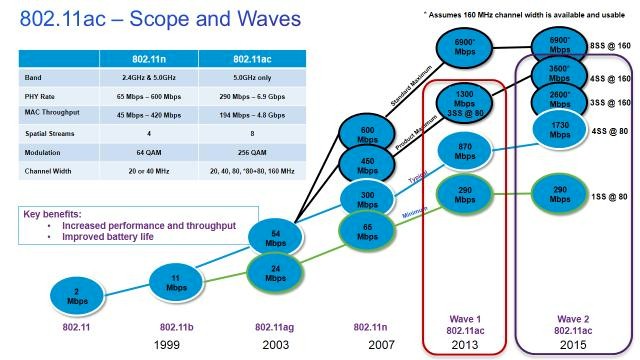 802.11ac Scope and Waves
Courtesy Cisco Blog
Another key distinction of Quantenna's new chipset is that it is the first announced to support multi-user MIMO (MU-MIMO). MU-MIMO lets transmit / receive channels in a single access point or wireless router be separated to support multiple, individual wireless clients (STAs).
MU-MIMO is seen as key to supporting the wave of 802.11ac-enabled mobile devices that will soon be hitting a network near you. Since most smartphones and tablets have only a single antenna and radio, they basically waste much of an 802.11ac AP's value by only using one of the three radios in today's AC1750 class products. Quantenna's chipset will essentially convert a single AP or wireless router into four AC433 class single-stream APs, immediately increasing network capacity and efficiency.
The QSR1000 is sampling now and reference designs are available. The company said that "major OEMs are already using the reference designs to develop access points, gateways and client consumer devices".