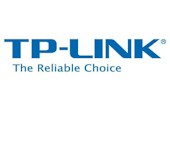 TP-LINK has started to ship its first "tri-band" router.
The Archer C3200, which was announced at CES 2015, uses Broadcom's XStream "tri-band" architecture, with three radios—two 3×3 5 GHz and one 3×3 2.4 GHz. Maximum link rates of 1300 Mbps for both 5 GHz radios and 600 Mbps for the single 2.4 GHz radio justify its AC3200 classification.
Features include six non-upgradeable external antennas, Gigabit WAN (1) and switched LAN (4) ports, USB 2.0 and 3.0 ports for storage sharing and "Smart Connect" technology to automatically steer clients between the two 5 GHz radios.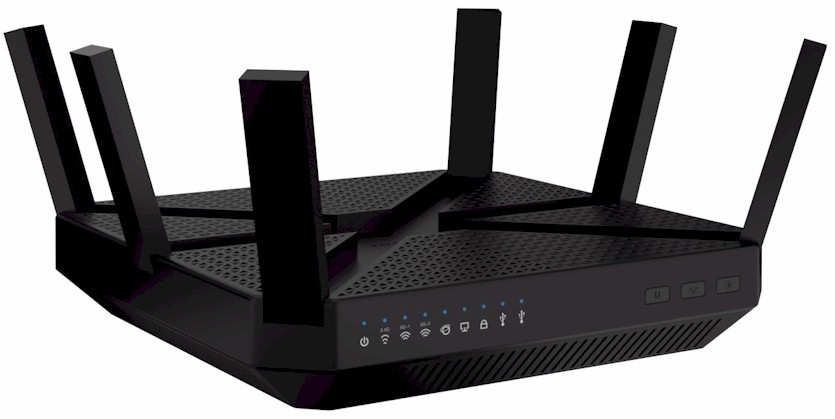 TP-LINK Archer C3200
The Archer C3200 is initially exclusive to Fry's and TP-LINK's online store, with other retailers coming "soon". MSRP is $259.99 with a two-year limited warranty.