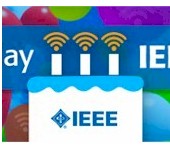 It's been 25 years since Wi-Fi was created. So be nice to your wireless router today.
Whether it's a birthday or anniversary, today marks 25 years since the IEEE 802.11 standard, which forms the basis of what we know today as Wi-Fi, was created. So let's pause from our daily cursing at our squirrely Wi-Fi connections to recognize a technology that some people say they'd rather have than sex!
When the FCC opened the 2.4-2.5 GHz spectrum for use for individual and non-licensed applications in the late 1980s, the IEEE started to work on a standard for wireless communications and networking infrastructure in its first study group in September 1990. The first approved and adopted version of IEEE 802.11 was published and made available in June 1997.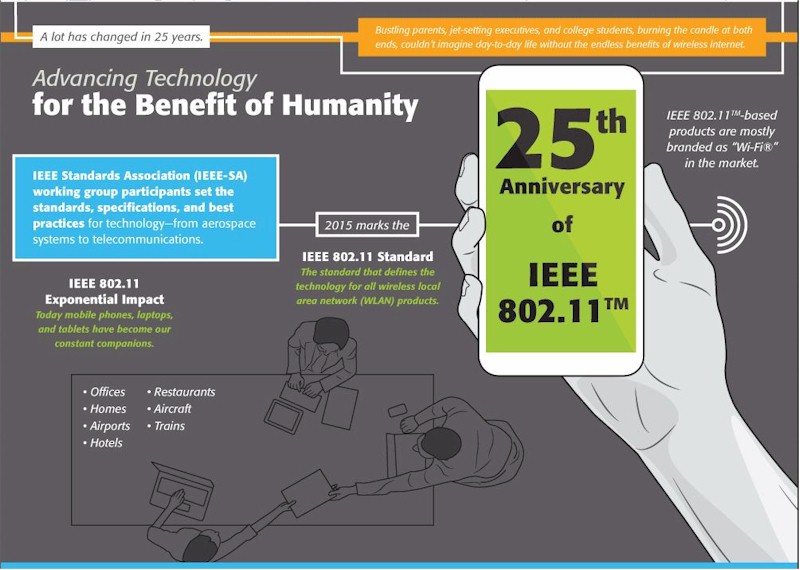 Over that time, 802.11 technology has evolved from 2 Mbps / 2.4 GHz only 802.11-1997, to today's 802.11ac and ad standards operating in 2.4, 5 GHz and 60 GHz bands at data rates up to 7 Gbps.
As the graphic below shows, 802.11's evolution has included far more than just throughput improvement.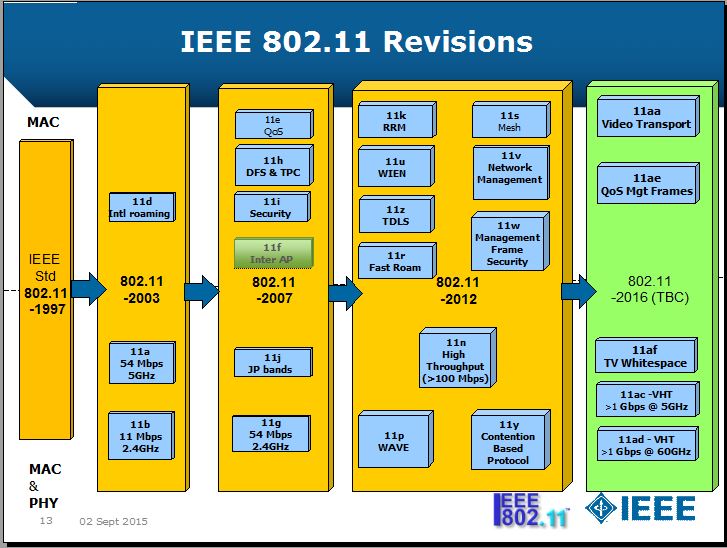 IEEE Wireless Internet – Connecting the World for 25 Years
(image courtesy IEEE)
Work continues on even more wireless LAN enhancements, including precise indoor location, faster connection setup, much higher data rates and utilization of the 900 MHz unlicensed band. IEEE 802.11 working groups also are addressing aspects such as more efficient use of the radio spectrum, advanced security, quality of service over the air interface and special regional extensions for China and Japan to meet their regulatory requirements for short-range radio equipment.
Check the What is 802.11 doing powerpoint for more details on what lies ahead for Wi-Fi.