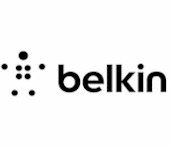 UPDATE 2 – Belkin has issued an official statement regarding the problems experienced by some Belkin router users today.
Starting approximately midnight on October 7, Belkin began experiencing an issue with a service configured in certain Belkin router models that causes a failure when it checks for general network connectivity by pinging a site hosted by Belkin.
We know this issue has affected select older Wireless-N Belkin router models including F9K1102, F9K1105, F9K1113 and F9K1116. We are continuing to investigate other possible routers that may have been affected. We are working to resolve this issue as quickly as possible.
Until there is a fix in place, we have identified a workaround for customers that are using the F9K1102 and F9K1105 routers to regain internet connectivity. That work-around as well as ongoing updates can be found at our outage status page for more information: www.belkin.com/outage
Update 1: 10/8/14
Update from Belkin.
We have confirmed that the internet connectivity issue is now resolved.
If your service has not yet been restored, please unplug your router and plug it back in after waiting 1 minute. Wait 5 more minutes and the router should reconnect. If you have any further issues, please contact our support at (800) 223-5546.
We sincerely apologize for this inconvenience to our customers. We are taking a number of actions to eliminate this sort of incident from reoccurring.
Update 2: 10/8/14 3:50PM EDT
Belkin information about the outage cause:
One of our cloud services associated with maintaining router operations was negatively impacted by a change made in our data center that caused a false denial of service. Normal operations were restored by 3PM PST, however, some users might still be required to reset their router and/or cable modem to regain connectivity. Moving forward, we will continue to monitor, improve and validate the system to ensure our routers continue to work properly in the event connectivity to our cloud environment is not available.