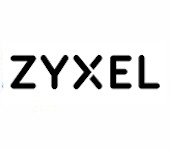 ZyXEL has announced a new enterprise-grade 802.11ac AP family.
The WAC6500 series includes the AC1750 class WAC6503D-S and AC1200 class WAC6502D-S and WAC6502D-E.
All have "Smart Antenna" technology that ZyXEL says "computes and changes signal patterns dynamically to enhance accuracy over both frequency bands". The company says APs with Smart Antenna outperform conventional APs at longer distances and provide better coverage with fewer APs.
APs work in both standalone mode or can be managed using one of ZyXEL's two NXC series WLAN controllers.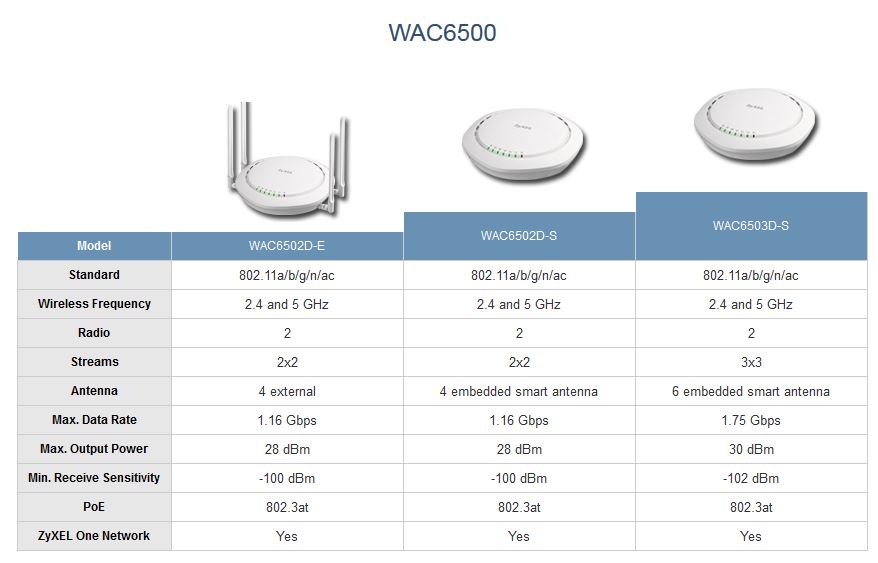 ZyXEL WAC6500 802.11ac access points
The new APs all support ZyXEL's One Network (ZON) utility. ZON provides AP-to-AP configuration copy for quick setup and quick discovery and management of other ZON-supported devices. The related ZyXEL Wireless Optimizer (ZWO) simplifies AP planning, coverage detection, and wireless health management.
Features include RF output of up to 30 dBm and -102 dBm receive sensitivity, load balance and client steering, dynamic channel selection, intra-BSS clocking, wireless Layer 2 isolation and multiple SSIDs with VLANs.
The WAC6503D-S ($850), WAC6502D-S ($650), and WAC6502D-E ($615) are available now. All prices are MSRP.