ZyXEL has announced a pretty small USB-powered travel router.
The ZyXEL MWR102 Mobile Wireless Router is a pocket-sized travel router that functions as a router, access point and client bridge. It is only around 3" x 2" and about half an inch tall.
The router is powered by connecting to any USB port and has both WAN and LAN 10/100 Mbps Ethernet ports. The single-stream 802.11b/g/n router operates on the 2.4 GHz band and supports wireless link rates up to 150 Mbps when set to 40 MHz bandwidth mode.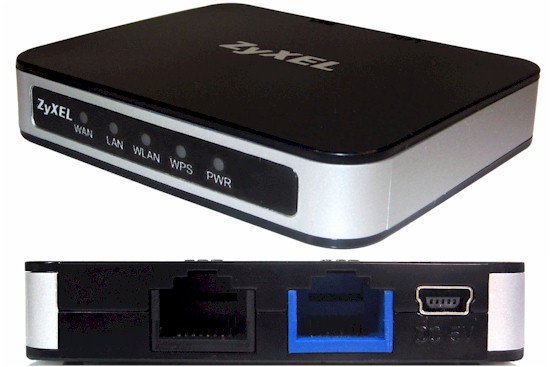 The MWR102 will be available by the end of this month for $39.99 MSRP.