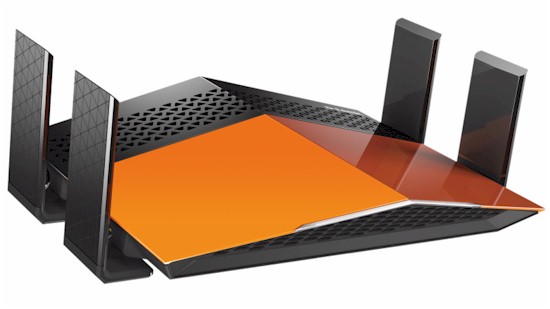 At a glance
Product
D-Link AC1900 EXO Wi-Fi Router (DIR-879) [Website]
Summary
AC1900 class wireless router with Gigabit Ethernet ports. Supports "Smart Connect" band steering
Pros
• High routing throughput
Cons
• Not that much cheaper than other AC1900 routers
• No USB storage features
Typical Price: $130 Buy From Amazon
Introduction
AC1900 class routers have become the product of choice for folks who think spending $300+ on a router is, uh, nuts. This class is well down the price curve at this point, with many models retailing for $100 or less and some even pretty decent performers. So when D-Link introduced its lower-priced EXO routers at CES 2016, you have to wonder what problem they were trying to solve.
Product positioning aside, the DIR-879 is styled to remind you of D-Link's much higher-end fire engine red Ultra series introduced at CES 2015. But the EXOs have simpler styling, with four permanently attached antennas that swing out into a fixed position and can't be rotated.
Ventilation slots are somewhat sparse, moreso on the bottom than top. There are two mounting screw slots that point the back connector panel toward the floor. You'll need to use long screws when mounting or remove the four tall bottom rubber feet.
In keeping with its low-cost theme, there is only one LED on the router front edge that uses color and on / off / blink to indicate all status. The Gigabit Ethernet ports have no link or activity indicators, which I know annoys my colleague Craig. There are no USB ports either, so no storage or printer sharing.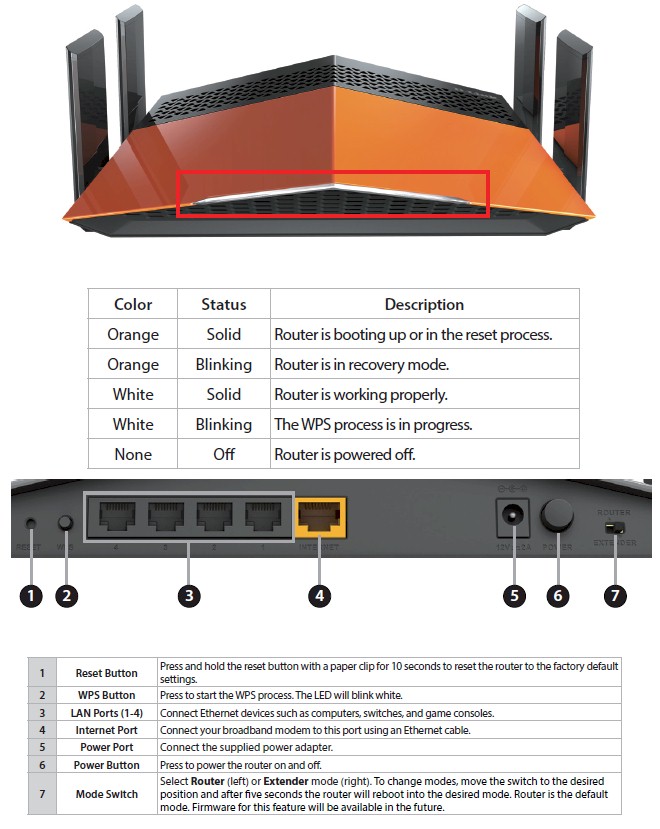 DIR-879 callouts
Inside
Key to the DIR-879's lower cost is its Realtek-based design, which has an little twist. While AC1900 routers usually have three antennas to match their three stream designs, the 879 has four, which are all dual-band.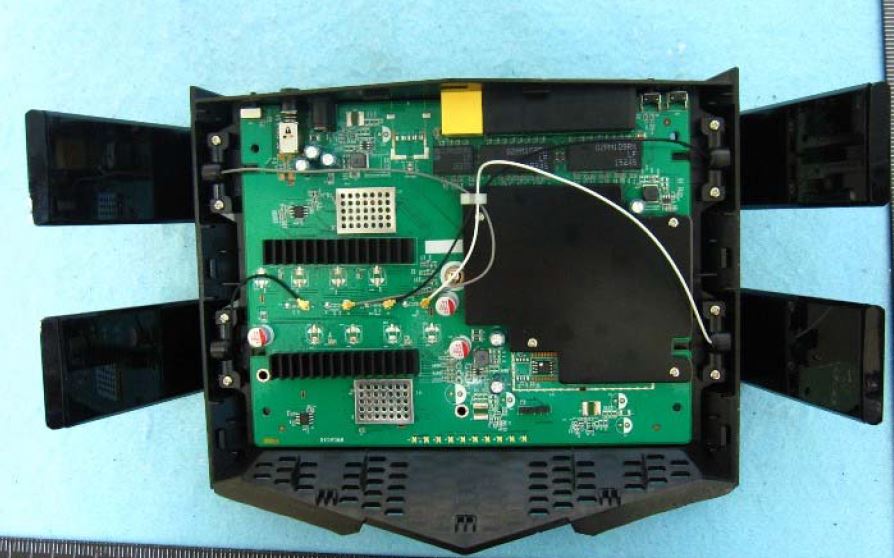 DIR-879 inside
This makes the 879 the only other four-antenna AC1900 class router besides Linksys' Marvell-based WRT1900AC and WRT1900ACS. But the 879's difference is that the fourth antenna comes into play only for receive to improve sensitivity; there are no components loaded on the board to complete the fourth transmit chain.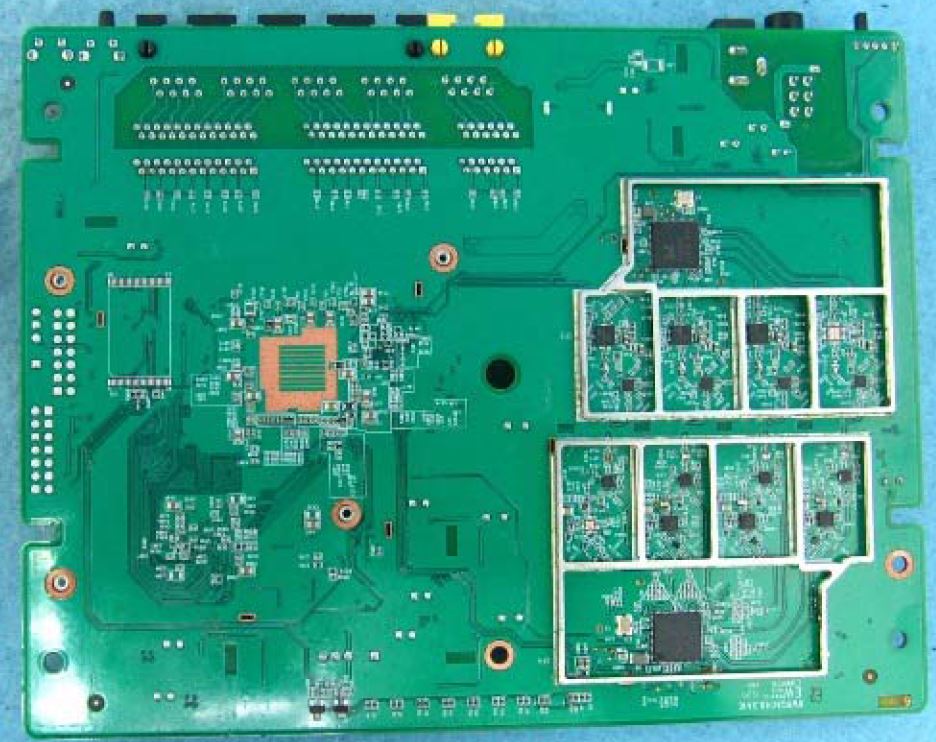 DIR-879 board bottom
Table 1 compares the 879 with D-Link's Broadcom-based AC1900 class DIR-880L that is its direct competition if you're partial to D-Link routers. The 880L was D-Link's first AC1900 router that came to market rather late, using a first-generation BCM4708A processor.
D-Link
D-Link DIR-880L
CPU
Realtek RTL8198C dual core RISC SoC @ 1 GHz
Broadcom BCM4708A
Switch
In RTL8198C
In BCM4708A
RAM
128 MB
256 MB
Flash
128 MB
128 MB
2.4 GHz Radio
– Realtek RTL8194AR 4×4 3 stream 2.4 GHz SoC
– Skyworks SE2623L 2.4 GHz power amp (x3)
– Skyworks SKY85201-11 2.4 GHz SPDT switch w/ LNA (x4)
– Broadcom BCM4360
– Skyworks SE2623L 2.4 GHz Power Amp (x3)
5 GHz radio
– Realtek RTL8814AR 4×4 3 stream 5 GHz SoC
– Skyworks SKY85405 5 GHz power amp (x3)
– Skyworks SKY85606-11 5 GHz SPDT switch w/ LNA (x4)
– Broadcom BCM4360
– Skyworks SE5003L1 5 GHz Power Amp (x3)
Table 1: Component summary
Features
The 879 has D-Link's new admin interface described in detail in the DIR-880L review. There is no on-line emulator.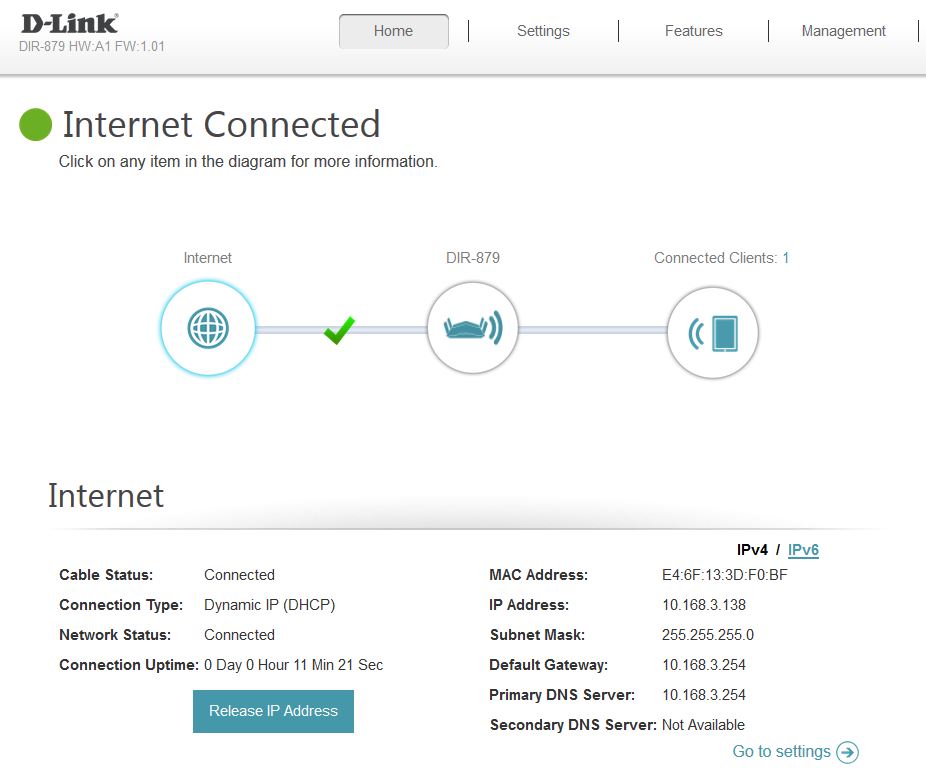 D-Link DIR-879 Home page
Here's a feature rundown, mostly extracted from browsing through the admin GUI.
Routing
DHCP, Static, PPPoE, PPTP, L2TP, DS-Lite WAN connection types
MTU adjust for all connection types
Router / Extender modes (hardware switch)
DHCP server with lease time setting and broadcast controls.
WAN port speed setting (Auto, 1000, 100, 10 Mbps)
Built-in dynamic DNS client for dlinkddns.com and dyndns.com free and custom services
24 each IPv4 and IPv6 static routes
DMZ host
IPv4 SPI firewall enable, anti-spoof checking, IPv6 Simple Security, IPv6 Ingress filtering
Multicast stream enables for IPv4 and IPv6
IPv6 support (auto-detect, static, link-local, autoconfiguration (SLAAC/DHCPv6), PPPoE, IPv6 over IPv4 tunnel, 6to4, 6rd)
PPTP, IPsec, RTSP, SIP ALG disables
24 each schedulable single port and port range forwarding. (Can set source and destination ports on single ports [virtual servers])
24 each IPv4 / IPv6 schedulable allow/deny inbound/outbound port filtering by IP address
24 domain-based allow / deny (global) Web access filters
Three level priority based QoS
Administration
Syslog support
Email alerts and log send
Login CAPTCHA (default disabled)
Save / restore settings
Reset to defaults
Reboot
Firmware update check (not automatic) and update via browser or downloaded file
Remote management enable w/ admin port setting
HTTPS administration, both local and remote
Graphical traffic statistics for Internet, LAN and 2.4 and 5 GHz
I mentioned earlier there is no USB port, so there is no file or printer sharing, media serving or download manager. There is also no built-in VPN server, something the DIR-880L has, but that I failed to get working. Other features you may wish you had include:
DHCP reservations
Triggered port forwarding
IPv6 port forwarding
Useful online help
Logs in browser
Parental controls (web filtering)
Traffic monitoring, limit alerts
Bridged router mode
UPnP disable or other controls
Wireless Features
Wireless controls remain mostly unchanged from the DIR-880L's. You get transmit power adjustment of High (default), Medium and Low, scheduled wireless on/off, radio disables and one guest network for both radios. WPA Enterprise / RADIUS mode is still not supported and more importantly, there are still no WPS controls.
One thing the 879 has over the 880L is "Smart Connect". This term was originally coined by Broadcom for its tri-radio routers to describe a band-steering feature that is supposed to intelligently distribute devices between radios to optimize total throughput. Since then, I've seen the feature creep into some two-radio NETGEAR routers and now into the Realtek-based DIR-879.
What this means on a practical basis is the router defaults to one SSID for both radios as shown below. Note in Smart Connect mode you have no control over channels.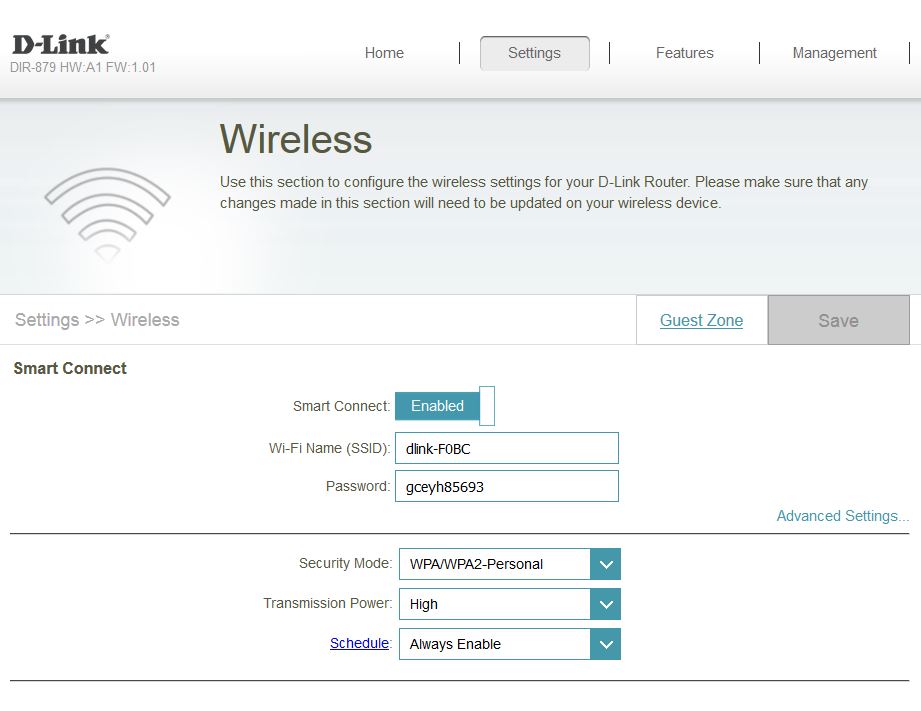 D-Link DIR-879 Smart Connect WLAN default
Disabling Smart Connect creates unique 2.4 and 5 GHz SSIDs. I placed the two band controls side by side in the screenshot; in real life they are in a single vertical column.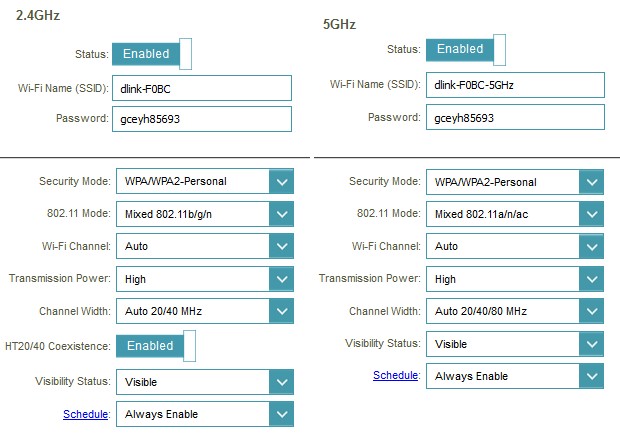 D-Link DIR-879 Smart Connect off
There are no Smart Connect controls other than the enable / disable and the User Manual contains nothing about settings or function. We'll look at how the feature performs later.
Routing Performance
The DIR-879 has the distinction of being the first product tested with our new V4 router test process. The new process changes the way we measure routing performance and adds UDP performance testing as well. Routing throughput was measured with the router loaded with 1.01 firmware. You can download an Excel test summary that contains all functional and performance test results. You'll note the performance tests include data we aren't including in the Router Charts at this time, such as retries for TCP/IP tests, % packet loss for UDP and latency.
Table 2 summarizes the performance test results. So we have something to compare, I retested two top AC1900 class routers, NETGEAR's R7000 Nighthawk and ASUS' RT-AC68U.
Both TCP/IP and UDP unidirectional performance for all products are near the limit of the CDRouter testbed. This QA Cafe article further explains CDRouter's theoretical maximum application level throughput. The values include protocol overhead, which is why they're lower than 1000 Mbps.
The surprising result is the ASUS' bidirectional throughput performance; it's the only one of the three to significantly drop throughput when loaded in both directions. I ran the test twice to ensure that the result wasn't a fluke.
| Test Description | D-Link DIR-879 | NETGEAR R7000 | ASUS RT-AC68U |
| --- | --- | --- | --- |
| WAN – LAN TCP (Mbps) | 941 | 940 | 934 |
| LAN – WAN TCP (Mbps) | 941 | 940 | 936 |
| Total Simultaneous TCP (Mbps) | 1850 | 1548 | 851 |
| TCP Connection | Pass | Pass | Pass |
| WAN – LAN UDP (Mbps) | 950 | 949 | 947 |
| LAN – WAN UDP (Mbps) | 950 | 949 | 948 |
| Total Simultaneous UDP (Mbps) | 1900 | 1886 | 1130 |
| UDP Connection | Fail | Pass | Fail |
Table 2: Routing performance comparison
The V4 router test process does away with the Maximum Simultaneous connection test. Instead, we test whether the router can open 3,000 TCP/IP connections and then 3,000 UDP connections. Each connection is verified as it is established and verified again after all 3,000 connections have been opened. This test is tougher to pass than the Maximum Simultaneous connection, because connections must remain open longer.
The DIR-879 passed the TCP connection test, but failed the UDP test. All 3,000 UDP ports were opened, but failed the second "still open" check at the end of the 2.5 minute long test. The NETGEAR was the only router in the group to pass both connection tests.
The Functional Score of 86.1% equates to 34 failed functional tests. Key takeaways from the failed tests are:
Deprecated HTTPs SSL protocols were not blocked
Hairpin NAT translation for TCP/IP and UDP are not supported
Triggered port forwarding tests failed because the feature isn't supported
You may encounter problems if router clients use FTP PORT commands or TFTP protocol
Multiple tests indicated the router and/or its DHCP clients will probably lose connection when the router WAN IP address changes
The router's DNS proxy server needs work
Wireless Performance
The DIR-879 also is lucky to be the first to undergo our new Revision 9 wireless test process. 1.0.1 version firmware was loaded and the router reset to factory defaults. Channel 6 and 20 MHz B/W mode was set for 2.4 GHz and Channel 40 and 80 MHz B/W mode was set for 5 GHz. The router was positioned in the test chamber with the antenna group centered on the turntable as shown in the photo below. The 0° position had the front side of the router facing the chamber antennas.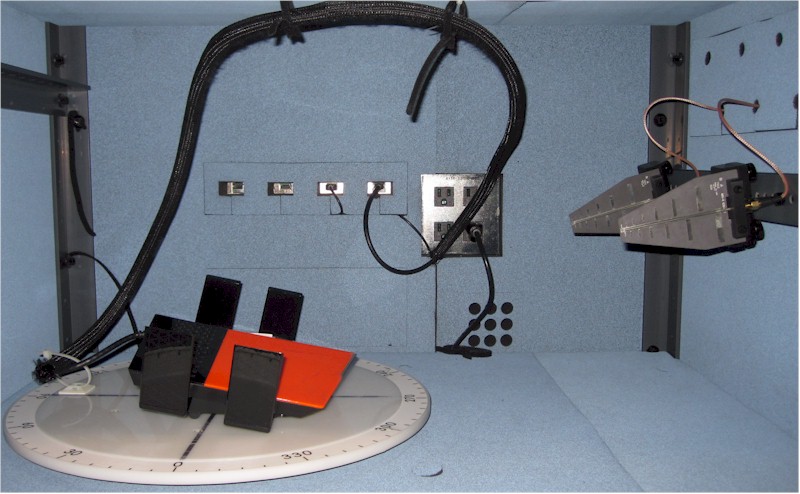 D-Link DIR-879 in test chamber
The V9 process uses an AC1200 class AC Intel Dual Band Wireless-AC 8260 card instead of the AC1900 class NETGEAR R7000 configured in bridge mode. So you really can't compare products tested with the previous Version 8 process with anything tested going forward. To reinforce this point, the Router Charts now display products for only one Version test process at a time, just as the Router Ranker has always done.
The 2.4 GHz downlink throughput vs. attenuation comparison plot shows the D-Link with the lowest overall throughput of the three routers and also disconnecting the earliest, indicating inferior range.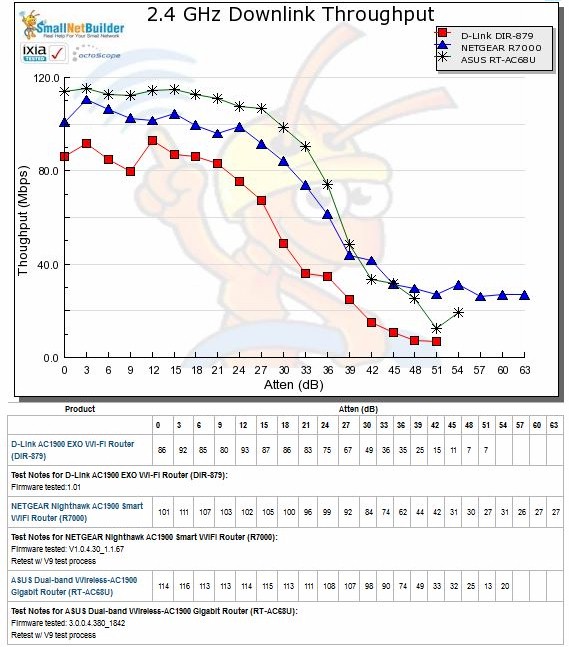 2.4 GHz Downlink Throughput vs. Attenuation
The DIR-879 fares a bit better in the 2.4 GHz uplink plot, with the highest starting throughput of the bunch. Unfortunately, throughput falls off much more quickly than for the other two products and again disconnects the earliest.
2.4 GHz Uplink Throughput vs. Attenuation
The 5 GHz downlink profile places the 879 about midway between the ASUS and NETGEAR for strong signals (low attenuation). But the rapid decline between 12 and 18 dB attenuation drops it below the other two until it crosses back over at 30 dB and completes its run with higher throughput all the way out to the maximum test point of 45 dB.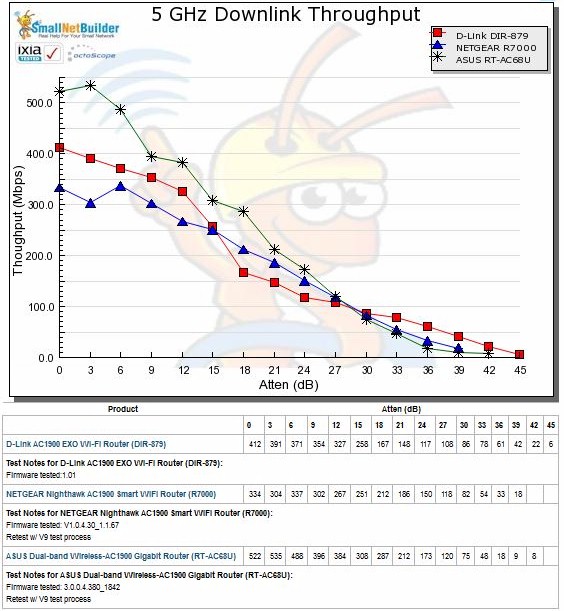 5 GHz Downlink Throughput vs. Attenuation
The 879 doesn't do as well for 5 GHz uplink, staying below the other two routers for most of the test run.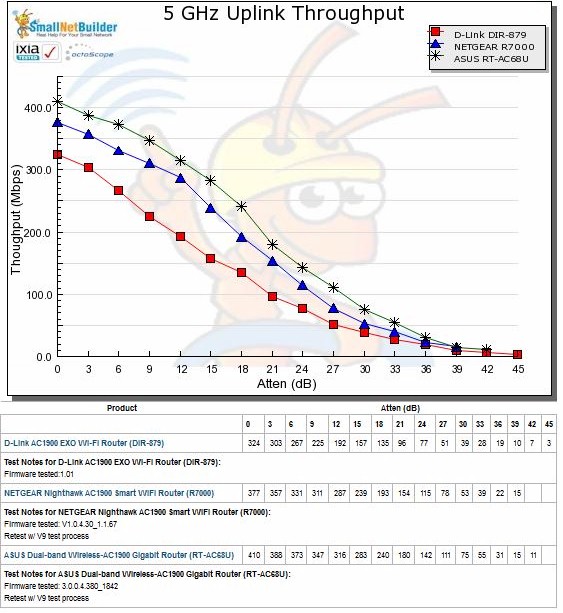 5 GHz Uplink Throughput vs. Attenuation
Maximum Wireless Throughput
Since throughput vs. attenuation plots are now done with a 2×2 STA, we have to use another method to measure maximum wireless throughput. The Ixia Veriwave emulates up to 4×4 ac devices, so that's what we now use.
The results show the DIR-879 lower, but within striking distance of the ASUS and NETGEAR for the 2.4 GHz tests.
2.4 GHz Maximum Wireless Throughput comparison
The gap between best and worst is wider for 5 GHz, with the largest difference being 5 GHz uplink. In a second surprise for the ASUS RT-AC68U, both it and the D-Link run almost half as fast as the NETGEAR R7000 Nighthawk.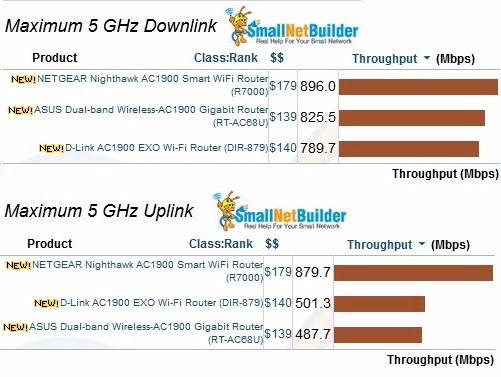 5 GHz Maximum Wireless Throughput comparison
In all, the DIR-879 won't win any SNB prizes for best wireless performance. But it's not horrible, either.
Why No Router Ranking?
With the major changes to our router test methodology, the ranking criteria also must change. Unfortunately, the current version of the Ranker supports only one set of ranking criteria per product class. We're hard at work on a completely revamped Charts system that will support multiple sets of ranking criteria and test data that will make everything right again. Please bear with us in the meantime.
Smart Connect
As noted earlier, D-Link doesn't say much about how Smart Connect works, so I didn't spend a lot of time testing it. I ran a quick check to see how it band-steered an assortment of dual-band devices. I gathered the devices, associated each one to the DIR-879 and started the IxChariot endpoint on each to ensure the devices wouldn't sleep. After confirming all were connected, the devices were moved to the hallway stairs outside my office, to knock signal levels down a bit.
I then power cycled the router, waited for everything to associate and noted the band assignments. Fortunately, D-Link made this chore easy, with all the information needed shown simply by clicking the Connected Clients icon on the Home page network map.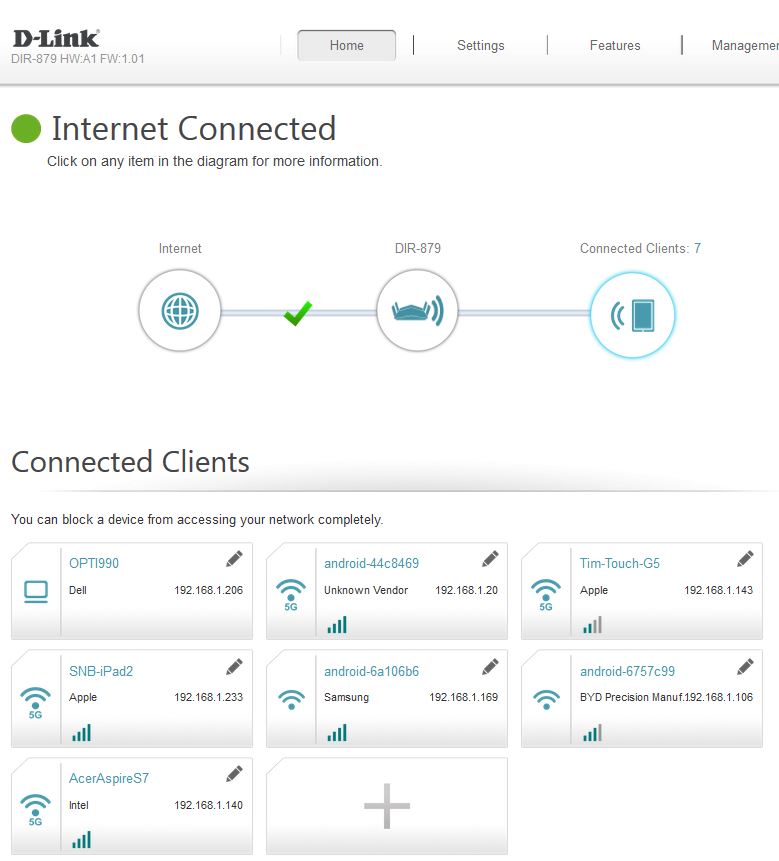 Connected Clients display with Smart Connect Enabled
I repeated the process four times and entered the results into Table 3.
| Device | Type | Network Map ID | 1 | 2 | 3 | 4 |
| --- | --- | --- | --- | --- | --- | --- |
| Moto X smartphone | 1×1 AC | android-44c8469 | 5G | 5G | 5G | 2.4G |
| Dell Venue 8 tablet | 1×1 AC | android-6757c99 | 2.4G | 2.4G | 2.4G | 5G |
| Samsung Galaxy S 10.5 tablet | 2×2 AC | android-6a106b6 | 2.4G | 2.4G | 2.4G | 2.4G |
| iPad 2nd gen | 1×1 N | SNB – iPad 2 | 5G | 5G | 5G | 5G |
| iPod Touch 5th gen | 1×1 N | Tim-Touch-G5 | 5G | 5G | 5G | 5G |
| Acer Aspire S7 | 2×2 N | AcerAspireS7 | 5G | 5G | 5G | 5G |
Table 3: Smart Connect Test summary
Observations from these results:
All dual-band devices are not steered to 5 GHz
"Slower" 1×1 N devices are not steered to 2.4 GHz
"Faster" 2×2 AC device is not steered to 5 GHz
Since all devices were getting strong signals, link rates were at or near their maximums. So the Smart Connect algorithm should not have had much problem determining fast and slow devices. With the assignment above, it's unlikely the router would achieve best total bandwidth utilization, with low link rate 1×1 N devices assigned to 5 GHz and the only 2×2 AC device assigned to 2.4.
Closing Thoughts
AC1900 class routers have definitely matured as a class and prices have come down enough that the DIR-879 isn't the bargain it was intended to be when it was introduced only five short months ago. For about the same or less, you can buy a Linksys EA6900, TP-LINK Archer C9 or even a D-Link DIR-880L, all of which support USB storage and printer sharing.

Even USB support doesn't float your boat, there is no reason to recommend the DIR-879 over these or the top-rated (but more expensive) NETGEAR R7000 or ASUS RT-AC68U.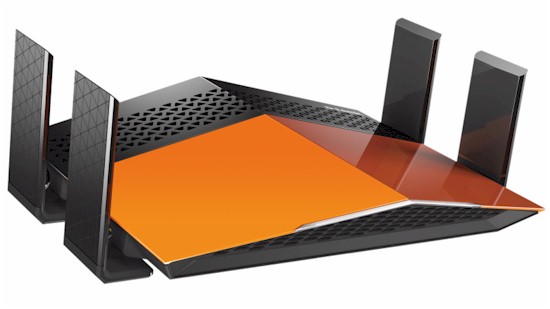 Buy AC1900 EXO Wi-Fi Router from Amazon