Syabas has announced a small, $129 open platform media player.
The Popbox is said to support "just about every audio and video file type" from networked or attached storage as well as Internet content.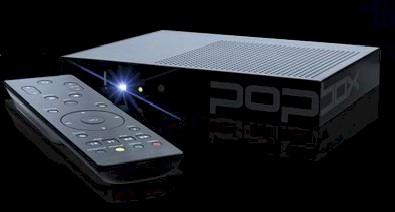 The box has HDMI and component video outputs supporting resolutions up to 1080p and S/PDIF optical and stereo analog audio outputs. Audio and video file types supported can be found here.
Popbox is" expected to be available in March" for $129.