Updated: D-Link introduced its usual boatload of products at CES. Let's see how many of them actually ship this year.
Updated: Added some product photos that D-Link posted on its CES site.
Wireless
The big news is three "HD Media" routers optimized for HD gaming and streaming via "HD Fuel" technology. If past "Fueled" routers are any indication, "HD Fuel" is D-Link's term for Ubicom's StreamEngine auto-QoS technology.
The HD Media Routers are DLNA-certified and include an SD card slot for easy file sharing. Two of the three HD Media Routers come with a USB 3.0 port for network sharing attached drives.
The new HD Media Router family starts with the single-band DIR-657 HD Media Router 1000 with Gigabit WAN and LAN and USB SharePort Plus port. Then comes the simultaneous dual-band Gigabit-enabled DIR-827 HD Media Router 2000 that also includes a USB 3.0 port. The third family member is the three-stream N simultaneous dual-band DIR-857 HD Media Router 3000 that also sports Gigabit WAN and LAN and USB 3.0 SharePort Plus port.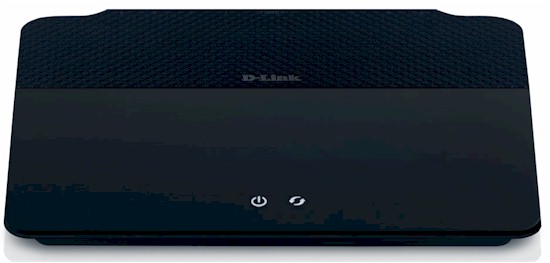 All HD Media Routers include miiiCasa content sharing, which looks like a work in progress since most of the links on its site don't work.
The DIR-657 HD Media Router 1000 will be available at the end of this quarter with expected $140 street price. The DIR-827 and DIR-857 are expected in second and third quarter (vaporware alert!) with pricing to be announced later.
If media streaming isn't your focus, you might prefer D-Link's new "whole home" routers and "Wi-Fi Booster". The company says its patented "SmartBeam" multi-element (six, actually) antenna technology "significantly extends" wireless range and boosts performance.
"SmartBeam" products include: the DAP-1525 Wi-Fi Booster with SmartBeam Technology switchable dual-band AP / bridge / repeater with four Gigabit Ethernet ports and supporting multiple SSIDs; single band DIR-645 Whole Home Router 1000 with Gigabit Ethernet WAN and LAN ports and USB 2.0 SharePort; and DIR-845 Whole Home Router 2000 with SmartBeam Technology that has all the DIR-645's features plus two radios for simultaneous dual-band support.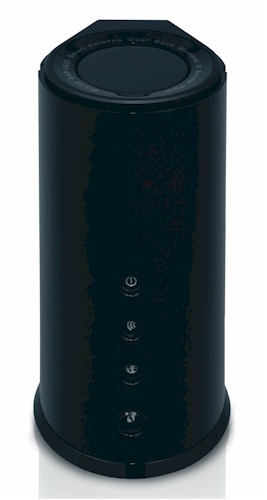 The DAP-1525 Wi-Fi Booster will be available next quarter at an expected $140 street price. D-Link says the other two "whole home" products (vaporware alert!) are out in second (DIR-645) and third quarter (DIR-845) with no pricing yet, either.
Powerline
D-Link seems to have gotten a renewed interest in powerline networking with both 500 Mbps and 200 Mbps HomePlug AV new offerings. New products using Atheros' 500 Mbps AMP technology include the DHP-540 PowerLine AV 500 4-port Gigabit Switch whose name aptly describes the product and companion DHP-500AV PowerLine AV 500 Adapter and DHP-501AV PowerLine AV 500 Adapter Kit.
If your taste runs more to standard 200 Mbps HomePlug AV solutions, you might try the new DHP-1320, which D-Link has dubbed both the PowerLine AV Combo Router and Hybrid Wireless-N PowerLine Router with Atheros "Hy-Fi" technology. The single-band N router has three 10/100 Ethernet LAN ports, QoS Engine and supports Wi-Fi Protected Setup (WPS).
The DHP-540 will be available "late" this quarter with pricing TBD. The DHP-500AV and DHP-501AV 500 Mbps products will be out this quarter and next month at street prices of $79.99 and $139.99, respectively. The DHP-1320 PowerLine AV Combo Router is slated to ship next month with a $99.99 street price.
NAS
Another shocker is that D-Link has finally decided on a long-overdue update of its consumer network storage products. The new DNS-320 ShareCenter has an 800 MHz (Marvell Kirkwood?) processor,and "simplified" interface while the DNS-325 ShareCenter has a 1.2 GHz (Marvell Kirkwood?) CPU and adds the mysterious miiiCasa "file management" feature. Both products have two bays, support RAID 0 and 1 volumes and come diskless and with 1 TB drives installed in one slot.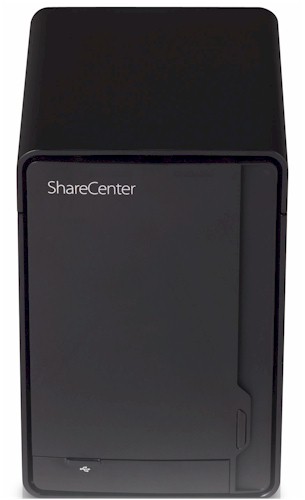 D-Link says the DNS-320 and DNS-320-1TB retire the DNS-321 and come with Gigabit Ethernet LAN connection and USB 2.0 port for printer sharing or storage expansion. The DNS-325 adds Photo Gallery, Logitech Squeeze Center, audio streaming and DLNA-certified media serving to the DNS-320's feature set. Both have a 3 year limited warranty.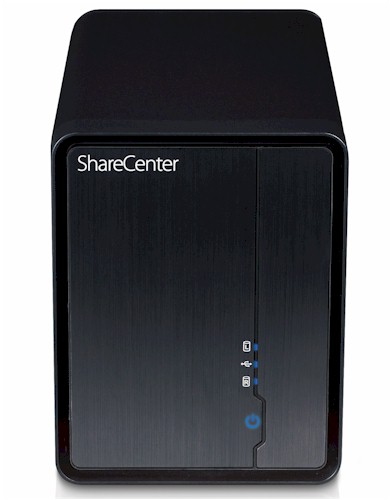 All four models are said to start shipping in March. The DNS-320 will be street priced at $109.99 and $199.99 for diskless and with one 1TB drive installed. The DNS-325 will price out at $199.99 diskless and $259.99 for the 1 TB version.
Network Cameras
D-Link's release hinted at "multiple cameras" being introduced, but named only one. The DCS-932L Day/Night Wireless N Camera is a follow-on to its sub-$100 DCS-930L network camera. The DCS-932L adds IR illumination good for 5 meters to the 930L's feature set (802.11n Wi-Fi, Wi-Fi Protected Setup, Motion JPEG and 20fps streaming).
The DCS-932L will be available "early Q2" with a street price of "under $150".
Boxee
D-Link's Boxee Box is not longer the only game in town given Iomega's Iomega TV witih Boxee + Storage announcement. But D-Link continues to show Boxee some love with an "announcement" that's mostly a rehash of previously-introduced features. The only new nuggets are that Vudu is now up and running, "the D-Link Boxee Box team are excited about an upcoming VUDU + 3D announcement" and that Netflix availability is "targeted" at the last week of this month. There's also some blather about Boxee coming to more countries. But how about some more unblocked content, eh?