Seagate's rollouts are all about making its GoFlex portable drive line a defacto portable drive standard.
The drive manufacturer is putting additional oomph behind its line of SATA-interfaced portable drives with the announcement of a new program enabling third-party companies to incorporate slots on their products to support the drives.
Seagate will qualify products that include slots meeting its specifications via the Certified GoFlex Storage System program. The Certified GoFlex Storage System will cover both slot-compliant products and external storage modules. The certification also endorses the Serial ATA International Organization (SATA-IO) Universal Storage Module (USM) specification, which was also announced today and is expected to be completed this year.
The SATA USM specification will define slots to accept a complete, powered external storage device into consumer electronic devices. The integrated SATA interface will support transfer speeds up to 6 GB/s and "gracefully degrade" speed to support Gen 1(1.5GB/s) or Gen 2 (3GB/s) drives.
But what good will these new slots be without tiny drives to fit into them? Seagate has the answer for that with its new "super-slim" 9mm thick 2.5" GoFlex drives. The first in the line to be rolled out later this spring is a 320 GB drive with USB 3.0 interface.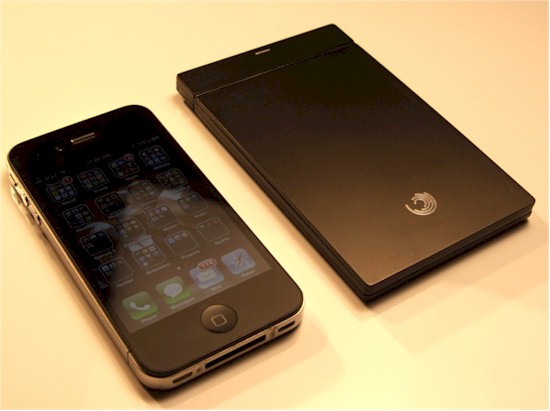 And so that MacOS fans can join in the fun, Seagate announced a new line of GoFlex for Mac external drives..
The drives are HFS+ formatted out-of-the-box, but can also be used on Windows systems via a free downloadable HFS+ driver that supports both read and write. All models in the line come with FireWire 800 and USB 2.0 adapters and cables, but can also use standard GoFlex USB and eSATA adapters.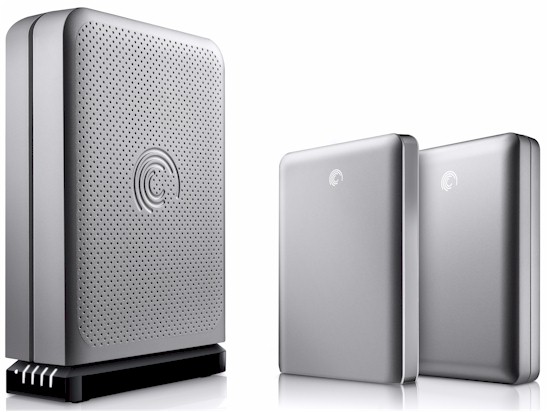 Models in the new Mac line include:
– GoFlex for Mac ultra-portable drive: 2.5-inch portable drive; MSRP $199.99 for 1TB, and $249.99 for 1.5TB.
– GoFlex for Mac Limited Edition ultra-portable drive: slimmer 2.5-inch drive; MSRP $199.95 for 1TB.
– GoFlex Pro for Mac ultra portable: higher-performance 7200RPM, 2.5-inch drive; MSRP $149.99 for 500GB; $179.99 for 750GB.
– GoFlex Desk for Mac drive: 3.5-inch high-capacity drive with desktop dock; MSRP $219.99 for 2TB; $279.99 for 3TB.
All drives will start shipping late January / early February.