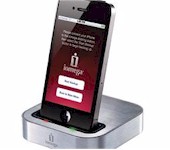 Iomega's CES 2011 announcements include new Cloud-enabled NASes, iPhone backup and charger and Boxee media player / NAS,
Iomega has decided to take on CloudEngines' PogoPlug with its own Personal Cloud service. The new feature adds easy file sharing and access to a new line of Iomega NASes.
The new service adds "local folder" drag-and-drop capability for Windows and Mac OS systems with file sharing, copy and NAS-to-NAS backup supported for up to 250 accounts. There are no usage or subscription charges for the service.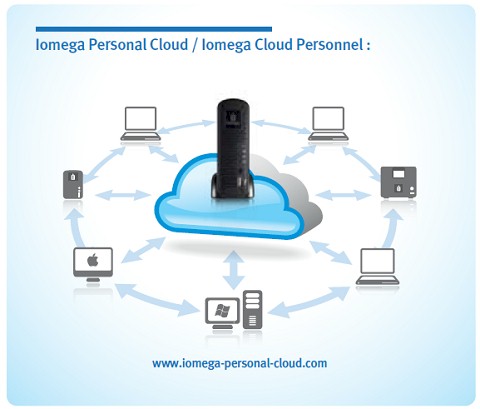 Iomega will be rolling out new versions of its iConnect, Home Media Network Hard Drive, ix2-200 and ix4-200d NASes that support Personal Cloud. Unfortunately, due to flash storage limitations, field upgrade of these existing products will not be available.
The first Personal Cloud-enabled NAS will be the Home Media Network Hard Drive, Cloud Edition. The new version will have all the features of the current version, plus a 3X performance boost, new user interface and the Personal Cloud service. The drive will start shipping this month at MSRPs of $159.99 and $199.99 for 1 TB and 2 TB versions, respectively.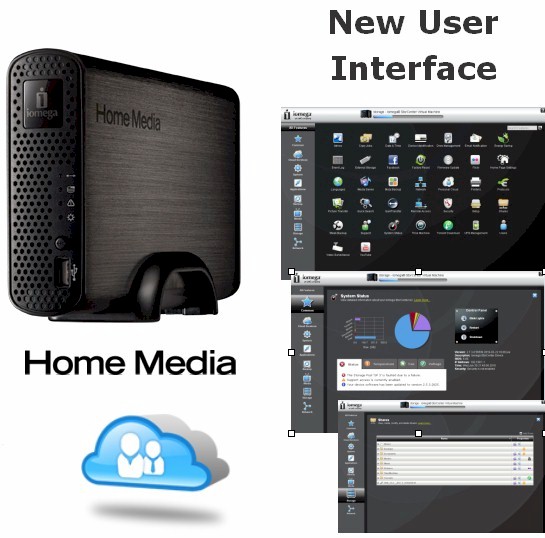 Iomega has decided that all those iPhones out there could use a quick and easy way to both charge and back them up without going through the hassle of of docking to an computer running iTunes. Its SuperHero Backup and Charger supports iPhone 4, 3GS and 3 as well as 4G iPod Touches, backing up contacts and photos only to an included 4 GB SD card.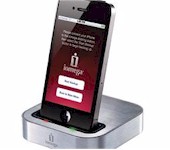 The dock also charges the phone battery and requires a free app. Multiple phones can be backed up with a single dock and the SD card is removable and upgradeable. The SuperHero lists for $69.99 and is available immediately.
Iomega has also decided to jump on the Boxee bandwagon with its Iomega TV witih Boxee + Storage.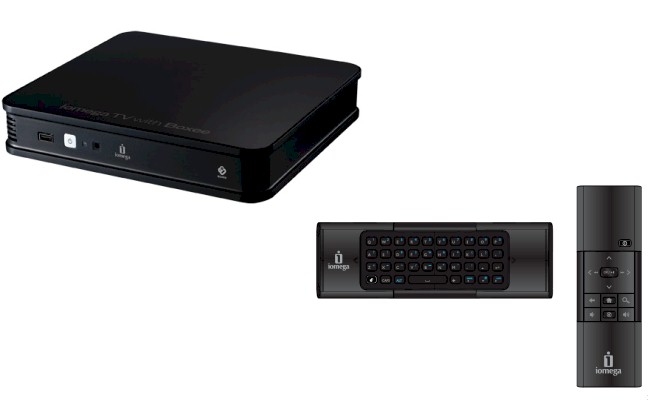 The product runs on an Intel CE4100 processor and is both a Boxee media player and Iomega NAS equipped with Iomega's Active Folder features that auto-posts selected content links to Flickr, YouTube and Facebook, the new Personal Cloud service and a DLNA compliant media server.
The player comes with a dual-sided remote with integrated keyboard and both Ethernet and 802.11n Wi-Fi network connection.
MSRPs are $229.99, $299.99 and $349.99 for diskless, 1 TB and 2 TB versions, with the products slated to begin shipment next month.