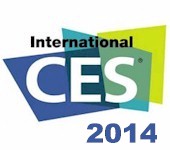 Qualcomm is demoing a new consumer gateway platform at CES 2014.
The company's Qualcomm Atheros division is showing a new "smart gateway" platform based on the recently announced Qualcomm Internet Processor (IPQ). The plaform combines IPQ, QCA's VIVE 802.11ac Wi-Fi and Qualcomm's StreamBoost intelligent bandwidth management technologies.
Among the demonstrations are Akamai's intelligent software for optimizing delivery and pre-positioning of content such as videos and software and Pogoplug cloud storage and backup service integration. Parental control provider Qustodio is also represented with its parental control service.