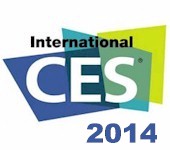 TRENDnet today announced new 500 Mbps powerline products and two non-AC wireless IP cameras.
The three new HomePlug AV2 500 Mbps offerings start with the TPL-408E2K Powerline 500 AV2 Adapter Kit. It's a set of two plain ol' AV2 SISO adapters with Gigabit Ethernet LAN ports supporting link rates up to 500 Mbps. They ship starting in February for $109.99 MSRP.
Next up is the TPL-410AP Powerline 500 AV2 Wireless Access Point. It's a 2.4 GHz N300 class access point integrated with a 500 Mbps HomePlug AV2 adapter and two-port 10/100 switch.
By itself, it lists for $84.99. But you can also get it bundled with a TPL-406E Powerline 500 AV Nano Adapter as the TPL-410APK Powerline 500 Wireless Kit for a mere $124.99 MSRP. Both the AP and the AP kit also start shipping next month.

New TRENDnet AV2 500 Mbps Powerline Adapters
To add to TRENDnet's ever-expanding IP camera family, we have the TV-IP762IC HD Wireless Day / Night Cloud Camera and TV-IP862IC HD Wireless Day / Night PTZ Cloud Camera. The specs of both are essentially the same as the AC Cloud cameras announced yesterday, but without 802.11ac radios. Unfortunately, TRENDnet's release didn't say what flavor radios these have. Both start shipping in February at list prices of $114.99 for the stationary model and $204.99 for the PTZ.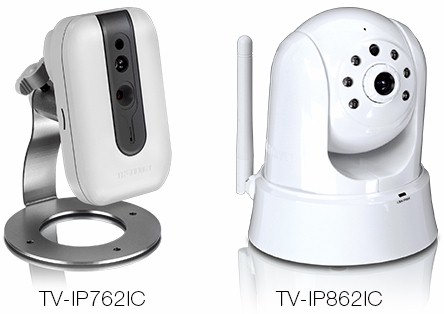 TRENDnet TEW-806UBH AC600 High Gain Wireless USB Adapter