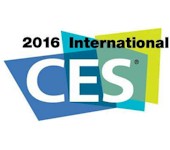 Updated – Amped Wireless announced a new version of its MU-MIMO router and twoWi-Fi cameras for CES 2016.
Amped Wireless divided its CES 2016 announcements into two groups. Today's announcements lead off with an upgraded version of its ATHENA AC2600 router introduced at CES 2015.
The new ATHENA-R2 High Power AC2600 Wi-Fi Router with Advanced MU-MIMO features a sleeker design and improved USB storage sharing performance powered by Paragon Software via USB 2.0 and 3.0 ports. Like the original, the ATHENA-R2 has four dual-band external antennas, eight transmit and eight low noise receive amplifiers and Gigabit Ethernet ports.
Not in the release, but from an Amped spokesperson we learned the R2 also supports 160 MHz bandwidth, 4 simultaneous MU-MIMO users
vs. 3 and has a quad-core processor. So the radio design seems to be similar to NETGEAR's R7800 Nighthawk X4S announced yesterday.
The ATHENA-R2 will list for $239.99 ($40 less than the original ATHENA) when it becomes available "toward the end of Q1".
Amped also announced the ATHENA-EX, a range-extender version of the same chassis. Like other extenders announced at CES 2016, the -EX supports MU-MIMO. It goes on sale also toward the end of this quarter and will list for $219.99.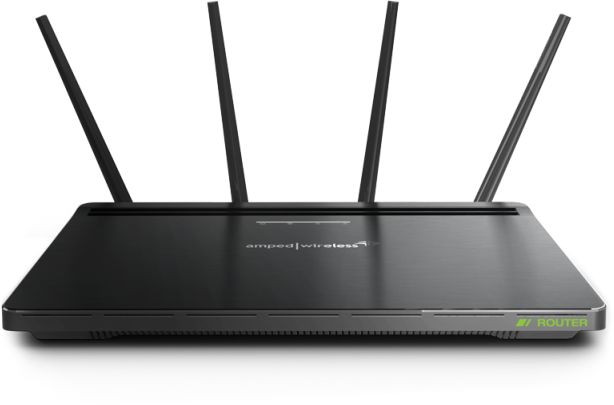 Amped Wireless ATHENA-R2 High Power AC2600 Wi-Fi Router with Advanced MU-MIMO
Also announced today are Amped's first network cameras. As you might expect, the APOLLO and APOLLO PRO are both Long Range HD Wi-Fi Cameras. Both have the power transmit and low-noise receive amplifiers that are de rigueur for Amped Wireless products and IR LEDs for night vision.
APOLLO PRO features include wide viewing angle and two-way audio, while the APOLLO has a mic for audio capture. The radios are 2.4 GHz only N150 class.
Both are managed by free APOLLO iOS and Android apps and come with "affordable" cloud recording plans.
The APOLLO PRO will list at $179.99 and the APOLLO at $149.99 when they hit Amped's web store at the end of this quarter.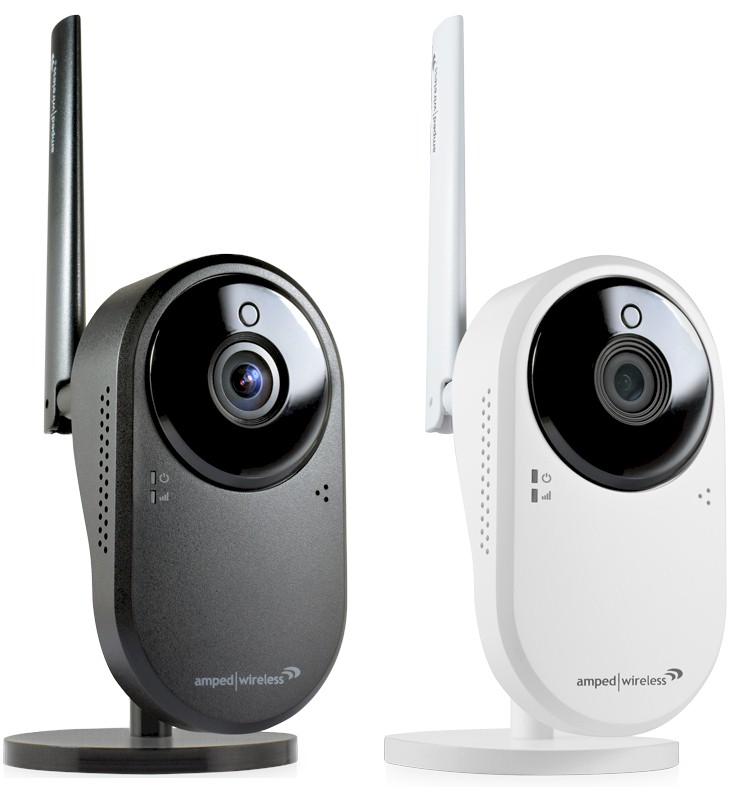 Amped Wireless APOLLO Long Range HD Wi-Fi Cameras