Belkin expanded its Wemo home automation family with two new devices.
The Wemo Mini (F7C063) is a slimmer version of the Wemo Switch. Its streamlined design is less bulky than its predecessor and is designed to perfectly fit two Wemo Minis per standard U.S. duplex outlet.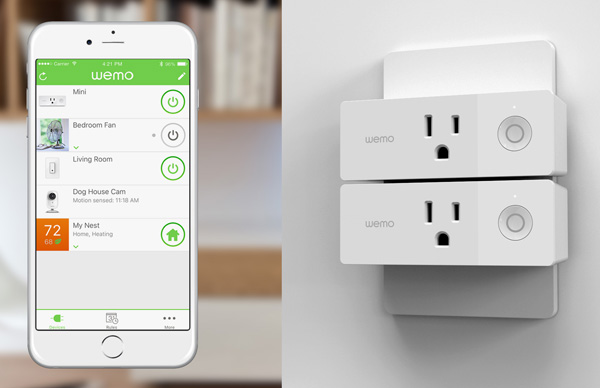 Wemo Mini
Other Wemo Mini features include Smart Time scheduling to power devices at sunrise or sunset, and a thermal cutout to prevent overheating.
The Wemo Dimmer (F7C059) is the company's next generation smart dimming light switch that shares the same feature set of the Wemo Light Switch, but adds a Night Mode function that uses preset lighting levels during specific periods of time. Another new feature is a touch capacitive light bar that uses movement, RGB color and brightness to provide important information to homeowners.
Examples given by Belkin include shining green lights when Wemo rules are being used, aqua for Amazon Alexa commands, and left to right animation for message delivery confirmation when working with other devices.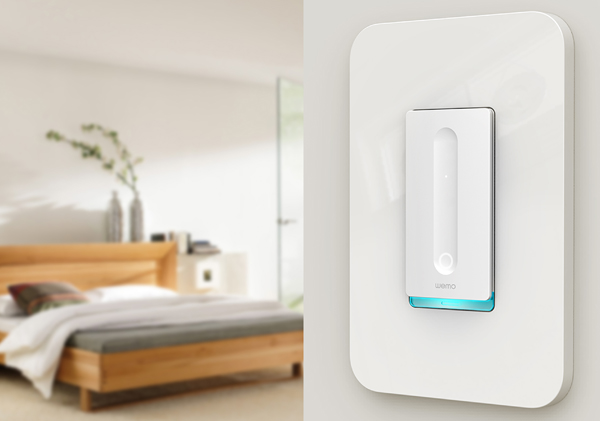 Wemo Dimmer
Aside from adjustable light levels, other extra features for the Wemo Dimmer include a two second long press function that can be used to execute commands, away mode scheduling to make it look like someone is home when they're not and Smart Time scheduling.
Both new products work with the Wemo app, as well as Amazon Echo, GoogleHome, the Nest Learning Thermostat and IFTTT, and do not require a hub for operation, just Wi-Fi.
The Wemo Mini can pre-ordered starting today and will be available in stores in January for $34.99. The Wemo Dimmer has no current MSRP, but will be available in the spring.