NETGEAR just rolled out its RBS50Y Orbi Outdoor Satellite to get a jump on next week's CES 2018 news flood.
The new addition to the expanding Orbi line is "weather resistant" (IP56 rated) and has a built-in "ambient night light" that has on/off scheduling.
Like other 50-series Orbis, the new satellite has a dedicated four-stream 5 GHz backhaul radio that forms a high-bandwidth backhaul link to any Orbi router or other satellite. A separate dual-band, dual stream (AC1300) radio supports client device connection.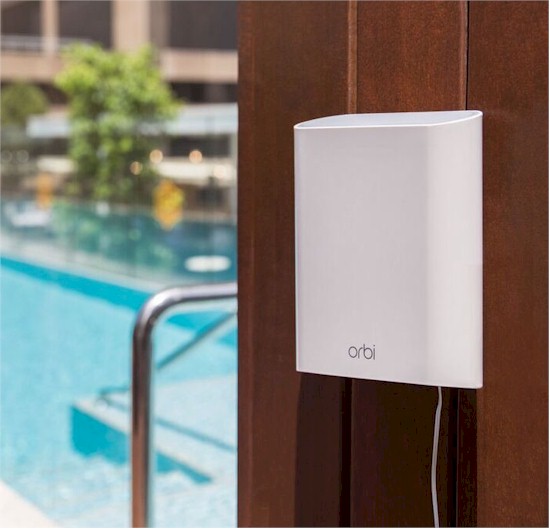 NETGEAR Orbi Outdoor Satellite
The one feature it doesn't have, however, is Power over Ethernet (PoE) support. So you'll have to make sure there is an AC power outlet wherever you want to park it, which could limit its ability to enhance your Wi-Fi coverage.
NETGEAR says the Orbi Outdoor Satellite is available now. However, its $329.99 MSRP may dampen potential buyers' enthusiasm. That's 30 bucks more than an Orbi/indoor satellite combo!