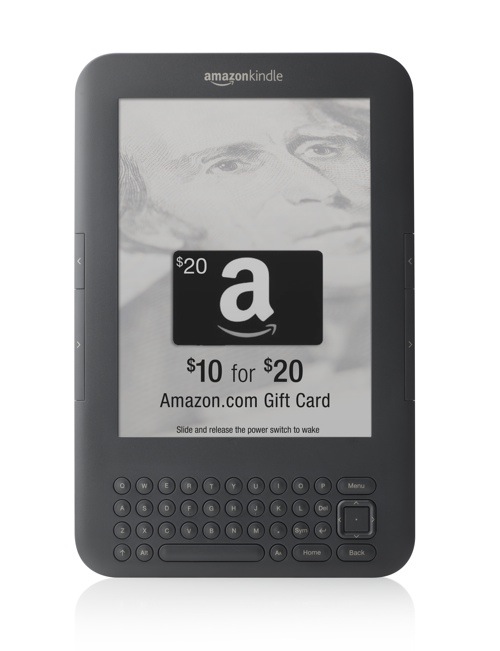 Amazon's Special Offer Kindle Screen Saver.
Amazon's Kindle has had a number of "firsts" in its short time on the market. It is Amazon's best selling product in its entire history. It was the e-reader to actually succeed where others have failed to stir the masses.
The funny part is, for all the firsts and the big numbers that the Kindle is supposedly putting up, Amazon is probably losing money on the Kindle.
That's because Amazon's goal with the Kindle isn't to be a hardware manufacturer. It's to drive e-book sales, where Amazon commands a large margin on the sale of the book.
The latest Kindle, with ad-supported screen savers, is going only to further aid this endeavor by enabling Amazon to drop the price even further towards that magical $100 mark. We're not quite there yet, as Amazon has only been able to drop the price $25, from $139 to $114. The ads have been tastefully done though, and won't interrupt your reading experience as they will only show up as screen savers. You will be able to customize what types of ads show up on your device by tweaking settings in your Amazon account.
For $25, the value of having ads on the device will surely raise debates. I would say Amazon needs to hit the $99 mark, a full 40 dollars less, before this really takes hold. But, if the $25 is enough to push you over the edge, hop on over to the Kindle store and check it out for yourself.