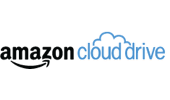 Amazon has announced and launched three new cloud storage and playback options with really low pricing.
Amazon's new cloud options, CloudDrive, CloudPlayer for Web, and CloudPlayer for Android represent the first consumer-oriented cloud offering from the e-commerce giant turned cloud provider. CloudDrive is built upon Amazon S3 to leverage the speed and redundancy of Amazon's massive Amazon Web Services (AWS) infrastructure.
Amazon CloudDrive will allow users to store whatever files they want into the cloud, with a heavy focus on music. Customers start out with 5 GB free to use however they want. When an Amazon MP3 album is purchased, that space is automatically upgraded to 20 GB free for the first year.
Here's the punchline: All Amazon MP3 purchases (saved directly to CloudDrive) are stored for free and do not count against your overall quota. This makes complete sense, though. Amazon is most likely already storing the files in S3, and so needs only to create a link from your account to the stored file, which effectively utilizes zero space.
Amazon CloudPlayer for Web and CloudPlayer for Android are the other side of the equation, and provide the streaming playback capabilities. For now, there is no iOS client. This is most likely because CloudPlayer for Android includes Amazon's full music storefront, which Apple would reject due to competing with iTunes. As reported by Techcrunch, Mobile Safari is also apparently being blocked by Amazon, so iOS users have to "download" music and play it through Mobile Safari's built-in player.
Some additional facts:
• CloudDrive has storage plans available from 20 GB to 1 TB.
• All storage plans are priced yearly, from $20/year to $1000/year (basically $1/1GB/year).
• US only for now.
• Flash is required for uploads, but there is a stand-alone uploader as well.
• Customers can download their files(MP3s included) from CloudDrive at any time.
• Opera is unsupported at this time.
This is some of the cheapest cloud storage currently available, and with some nice perks on top of it. In fact, it's even cheaper than Amazon's own S3 storage, which comes in at about $1.11 per GB per year for the cheap plan. It will be interesting to see where the service goes from here. Look for a full review from us coming soon.
Links: CloudDrive, CloudPlayer for Web, CloudPlayer for Android.