Yottaa has announced that its cloud-based website performance optimization service is open for general access.
Yottaa Site Speed Optimizer is aimed at owners of small to medium-sized websites who want to improve page load times and who have found CDNs (Content Delivery Networks) beyond their budgets.
The service, which has been in beta about a year, uses a "global elastic multi-cloud network and its patent-pending cloud routing technology" to optimize web page loads in real-time using "more than 100 separate methods".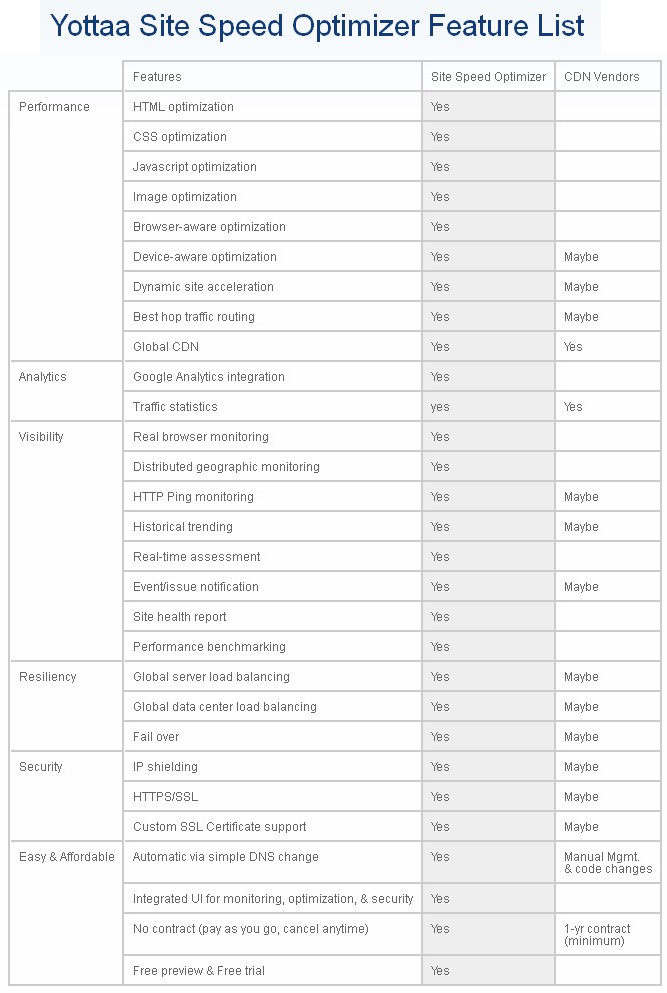 Yottaa Site Speed Optimizer is available now as a 14-day free trial (no credit card required) or through channel partners including Acquia and Applied Innovations Corp.
Pricing starts at $29 / month for up to two sites with 100K pageviews and 100 GB of bandwidth up to $749 / month for 1,000K pageviews and 1 TB of bandwidth.